Today is February 3, which means February 14 is just around the corner.  If you are going to be ready for the "great day of love," then you need to settle on something now.  Today, I'm going to share three things to get you started (because I know you've been waiting for me to tell you to start):
I'm going to share a couple of products in our current catalogs that are perfect for Valentine's Day.
I'm going to share a couple of past projects that are perfect for this great day.
I'm going to share some inspiration for colors you can use to celebrate love on February 14.
Great Valentine's Day Products.  With the below links, I've pulled together a [not] comprehensive list of products that should be on your "I think I'll get this for my Valentine's Day projects" list – you have one of those, right?  Some may not have crossed your mind, while others are sitting in your craft space, just waiting to be used.  Take a look at this list – is there anything you are missing?  🙂
Prior Valentine's Day Projects.  I'm excited to share a few of my favorite past projects that celebrate Valentine's Day.  You can click on any of these images to see the original posts:
Perfect Colors for Valentine's Day.  I love playing with Stampin' Up! colors – there's hardly a combination of colors that doesn't work. Back in December, I shared some reference charts I created to offer color inspiration for Valentine's Day.  I'm re-sharing them below.  If you would like to read my write-up from the original post, click here:

Do you feel like you are prepared for Valentine's Day?  I hope this combination of products, projects and color combination has helped.  🙂
Thanks for stopping by today!
Brian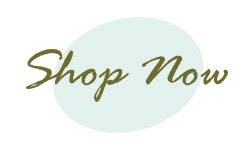 What is Sale-a-Bration?  Do you want to learn more about the huge benefits of Stampin' Up!'s Annual Sales Event?  I've created a blog page to explain it all – click here to learn more.
Weekly Deals.  Stampin' Up! releases new Weekly Deals every Tuesday – some of your favorite products at a discount for one week only (or while supplies last).  To check out this week's deals, click here.