I'm a beary lucky guy.  Not only am I surrounded by some of the most talented people on Earth, but I'm surrounded by some of the kindest and most generous people, too.  I include you in that list – you're just so sweet.  Candy Ford is a super-talented and super-wonderful member of InKing Royalty, my Stampin' Up! team.  I'm excited to share an amazing card she made for me.  Here's the card:
I mean, seriously!  How adorable is this?  Now, here are three things I really love about this card:
Playing Dress Up.  You know I like these bears, but I've never been a huge fan of how they stand on their toenails – I don't like feet.  Because Candy brilliantly gave this bear a shirt and pants (like bears have in nature), I didn't even notice his feet.  After Candy cropped the gray bear, she cropped his little outfit from the same dies – they fit perfectly over top of the bear.  I don't want you to miss that part – the clothes are cut with the same die as the bear and fit perfectly over top of him.  With tiny folds and snips, she created an adorable bear to hold this sign (again, like bears appear in nature).  Here's a link to Candy's blog post about this card.
More Dress Up.  Candy gave me this card at her Candy Hearts team meeting, where her team members made two other cards she designed with dress-up bears.  I'm floored by how stinkin' cute these cards are.  I pulled her Papa Bear card and Mama Bear card from her blog (stampcandy.net) – you can click on either picture (or both pictures) to read more about how Candy created the fun elements on these cards:
Cutest Banner Ever.  As if the bear wasn't great enough, I love how Candy used little wooden dowels, baker's twine and six punches of the Banner Punch to create a "thanks" banner for the bear to hold.  Takes your attention off his feet.  🙂  The Back to Basics stamp set is the same set I used for this birthday card a couple of weeks ago.  The bold, Tangerine Tango banner pairs perfectly with these tiny, Tangerine Tango stripes from Schoolhouse Designer Series Paper. All-in-all, it's perfectly paired.  Beary good work!
Stamp Sets:  Bear Hugs, Back to Basics Alphabet  Papers:  Schoolhouse Designer Series Paper, Whisper White, Basic Black, Crumb Cake, Tangerine Tango, Smoky Slate  Inks:  Archival Basic Black  Accessories:  Banner Punch, Whisper White Baker's Twine  Stampin' Dimensionals
Please leave a comment to let Candy know that you are as excited about these dress up bears as I am.  🙂  I hope you'll hope over to Candy's stampcandy.net blog to take a look around and check out her wonderful projects!
Thanks for stopping by today!
Brian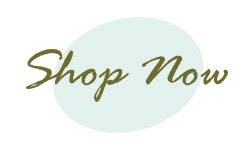 ---