Mindy Backes has selected four colors for this week's Fab Friday color challenge – Soft Sky, Lost Lagoon, Hello Honey and Crumb Cake.  While two of those colors are retiring (Lost Lagoon and Hello Honey), I still have quite a stock of paper in those colors, so I was happy to play around with them.  🙂  For this week's color challenge, I CASE'd a sample card from the 2016-2017 Annual Catalog.  Here's my card:
And here's the banner for the challenge that inspired my card:
Tips, Tricks and Reminders
CASE.  So, what does it mean to CASE a card?  You've probably seen the term around and have wondered what we're all talking about.  When you CASE (Copy and Share Everything OR Copy and Selectively Edit) a card, you aren't necessarily recreating a card in its entirety – you are taking one or more elements (colors, layout, stamp set, embellishments, technique) and creating your own card with that inspiration.  You are also giving the original creator credit for providing you with the inspiration.  In this case, I CASE'd a card from the catalog (created by a super-talented concept artist at Stampin' Up!.  I used the same leaves and the combination of three.  My card structure is a bit more layered and textured and replaces a vellum overlay with a small banner.
CRUMB CAKE.  While the three colored leaves are the focal point of this card, the fourth color, Crumb Cake, helps them all come together perfectly.  Not only did I made the base of the main panel Crumb Cake, but I lightly stamped the leaves pattern from Sheltering Tree along the Whisper White band to add a little texture and depth.  The Crumb Cake pulls the other three colors together perfectly.
CATALOG.  As a Stampin' Up! demonstrator, I have been able to flip through the 2016-2017 Annual Catalog – and I will be able to pre-order select items starting May 3.  What a huge benefit!  This book is awe-inspiring, and I can't wait for you to see it.  If the book were "live" for everyone, I'd show you the card I CASE'd, but I'm not yet allowed to share pictures from inside the catalog.  If you are a demonstrator, you can see the card I CASE'd at the bottom of page 37.  If you aren't, you could buy a Starter Kit ($99 for $125 of product) today and see the new catalog now.  🙂  If you'd like to join, CLICK HERE.
Stamp Sets:  Vintage Leaves, Happy Home, Sheltering Tree  Papers:  Hello Honey, Lost Lagoon, Crumb Cake, Soft Sky, Whisper White, Thick Whisper White  Inks:  Archival Basic Black, Crumb Cake  Accessories:  Leaflets Framelits, Stampin' Dimensionals
I hope you'll pop over to the Fab Friday site to see the cards by the design team members and to play along with this week's challenge.
Thanks for stopping by today!
Brian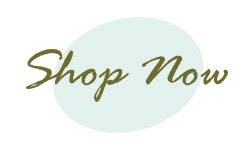 ---
Did you miss DAY ONE of my Spring One-for-One Swaps?  What an amazing showcase of beautiful cards – 17 that first day.  I'll be sharing more this weekend, so be on the lookout!