Can you believe we are on DAY SIX of the Spring One-for-One Swaps and that there are still amazing projects left to share?  I thoroughly enjoyed opening all of the one-for-one swaps that were delivered to my mailbox in April.  Although it was sad that I had to mail them back out (those are the rules about a swap), it was such a treat to see so many beautiful cards with fun layouts, amazing techniques and great folds.  I studied them all with amazement and am happy I get to share them with you.
Today I want to share one of the swap cards that really stood out to me – it's a card by my amazingly talented and super-funny friend, Lydia Fiedler (you might also [correctly] know her as the talented owner of UnderstandBlue or [incorrectly] know her by her other name, Linda Fielder).  Lydia has created one of the most adorable cards I've ever seen with one of the most adorable images on the market, and I was thrilled she shared it for this swap.
Check this out:
I mean, really!  Did your heart just melt?  There are so many things to love about Lydia's card – now I'm going to share three things about it that really stand out to me (yes – I'm narrowing it down to three).
Three Things I Like About this Card

Insecure Bunny.  Lydia and I talk on the phone with each other a lot!  This insecure bunny from the Made with Love stamp set creeps into our conversations more times than is normal.  We both adore him, and we both love to showcase him.  Just the cutest!  I love that Lydia has made this bunny a selfie star (even if he had to mount his phone and set a timer because of his teeny-tiny arms).  Insecure bunny is just begging to be noticed and loved, don't you think?  Well, I love him.
Masking, Masking, Masking.  There is so much masking happening on this card, and I love every bit of it.  Masking is a technique that allows us to layer images on top of other images to create the appearance of depth.  In this card, the bunny was stamped and snipped from a scrap piece of paper (maybe a Post-it Note).  Lydia stamped the bunny on the card, placed the mask over the bunny and then stamped the houses from Welcome Words.  She also created this amazing cloud cover behind the houses and Polaroid frame my punching a scallop circle from a mask and then brushing Tempting Turquoise behind it over and over.
Animated Feel.  The images all work together to create a cohesive, animated feel – the bunny, the houses, the font of this fun sentiment and even the quirky clouds are a perfect union of cartoon-like adorableness.  As I am trying to narrow down my "three things" it might not seem really fair for me to end with the blanket statement that I love everything about this card.  I make the rules, though, and I can change them whenever I want.  I love it all.
If you want to read more about Lydia's card, you can see her post about it here.
Stamp Sets:  Made with Love, Welcome Words (retiring), Cheerful Critters (retired) Papers:  Whisper White, Thick Whisper White  Inks:  Tuxedo Black Memento, Tempting Turquoise, Pear Pizzazz  Accessories:  1-3/8″ Square punch, Stampin' Dimensionals
If you have missed any other days of my Spring One-for-One Card Swap, you want to check them out!  Each day is filled with great inspiration from talented paper crafters.  You can check out the other days here:
Please leave a note below to let Lydia know how much you love her creations!  She has really made some fun projects that work perfectly with this fun fold.  Don't forget – there are more swap cards to come!
Thanks for stopping by today!
Brian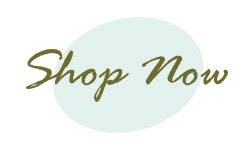 ---