I love when a simple sketch inspires a fun card idea.  This week's Can You Case It sketch gave me just the starting point I needed to make the card I'm sharing today.  The card features three current stamp sets that I don't use enough – and all three are carrying forward into the 2016 Annual Catalog, so I'm sure you'll be seeing more of them.  Remarkable You, Cottage Greetings and Hardwood worked perfectly together to build a beautiful card.  Here's my project:
And here's Eva Bussom's sketch that inspired my card:
Tips, Tricks and Reminders
Hardwood.  There are 23,458 combinations of colors you can use to create a beautiful background with Stampin' Up!'s Hardwood background stamp.  That number is 100% not supportable, but it sounds good, right?  For this card, I inked up the wood grained image with Tip Top Taupe and stamped it onto Sahara Sand cardstock.  It really created a lovely, aged look – I was thrilled to put together the rest of the card after that element turned out so well.
Snipping – but not Fussy Cutting.  I stamped this branch of leaves with Archival Basic Black ink on the Hardwood background.  I then stamped the same branch on Pear Pizzazz and snipped them out.  Because the leaves are so chunky and not designed with fine details, it was easy and quick to snip them out.  Even the biggest opponent of fussy cutting (is that you?) would agree that this was a quick snip.  I stamped some of the leaves off the edge of the cardstock – if you do that, make sure you have SOME of the leaf on the panel or you will have removed one of the leaves completely – want to know how I figured that out?
Simple Layers.  While I wanted to support these beautiful leaves with some fun borders, I didn't want the background to be fussy at all – no distracting from the main star!  Here are the layers I used on this card (starting with the base and working my way up):

Pear Pizzazz – 5″ x 5″
Basic Black – 4-3/8″ x 4-3/8″
Whisper White – 4-1/4″ x 4-1/4″
Basic Black – 3-5/8″ x 3-5/8″
Sahara Sand – 3-1/2″ x 3-1/2″
Whisper White (banner) – 5/8″ x 3-1/2″
Stamp Sets:  Remarkable You, Cottage Greetings, Hardwood  Papers:  Pear Pizzazz, Sahara Sand, Basic Black, Whisper White  Inks:  Archival Basic Black  Accessories:  Stampin' Dimensionals
I hope you'll pop over to the Can You Case It? site to see the cards by the design team members and to play along with this week's challenge.
Thanks for stopping by today!
Brian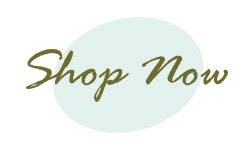 ---
Woo hoo!  I've rolled out my 2016 Annual Catalog Product Shares and Designer Series Paper Swatch Books.  Yippee! You can read more about them here.