Rae Harper is hosting this week's Pals Paper Arts Color Challenge, and she's selected three colors that shine during this time of year – Bermuda Bay, Crushed Curry and Pool Party.  What a brilliant combination of colors!  I decided to make a fun, high-spirited card to accompany these colors.  Here's my project:
And here's the banner for the challenge that inspired my card:
Tips, Tricks and Reminders
Big News.  Big News is one of the stamp sets that's retiring with the close of the 2016 Annual Catalog.  I've come to terms with a lot of the stamp sets that are leaving (we have to make room for the new stuff, right?), but I'll still feel a little raw about this gem of a set being marked as "not available" when the month rounds out.  I love these big, bold sentiments that are perfect for so many occasions – baby, wedding, birthday and celebration of plain-old awesomeness!  If you don't have this set, you may want to quickly reconsider.  🙂  Just sayin'.  BONUS!  It's one of the stamp sets that's been marked 25% off on the retiring list.  Who can resist that kind of savings?
Color Blocking.  I had completed this entire card with all the background layers and the front panel – but I never glue anything down until I'm completely happy with the finished card.  The front panel needed something to anchor it to the card, so I added the three strips of colored cardstock (1″, 1/2″ and 1/4″ wide) on the left side of the flower-stamped layer.  Not only did this anchor the top panel, but it pulls in all three of the colors in this card.  This touch of color blocking helped me to finish off this design perfectly.
Fun with Grammar.  The inside of this card is emblazoned with a big "yes" which might not be the response you'd expect.  I wanted to answer the question posed on this card – and the grammar rules make the answer a bit strange.  The "no" in the middle of the sentence really sends your brain on a logical journey.  Let's test it:

Q: Is there a limit to your awesomeness? A: No, there is not a limit.
Q: Is there no limit to your awesomeness?  A: Yes, there is no limit.
Stamp Sets:  Big News, Perfectly Wrapped  Papers:  Crushed Curry, Pool Party, Bermuda Bay  Inks:  Archival Basic Black, Crushed Curry, Stampin' Write Marker (Bermuda Bay)  Accessories:  Stampin' Dimensionals
I hope you'll pop over to the Pals Paper Arts site to see the cards by the design team members and to play along with this week's challenge.
Thanks for stopping by today!
Brian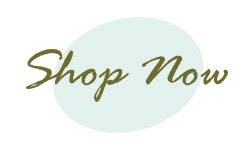 ---
Don't Miss Out.  The retiring items from the 2015-2016 Annual Catalog and 2016 Occasions Catalog will soon be gone.  Nobody likes to be late for the party.  Check them out NOW if you don't like to miss out (click on the banner below).
Woo hoo!  I've rolled out my 2016 Annual Catalog Product Shares and Designer Series Paper Swatch Books.  Yippee! You can read more about them here.