When I posted yesterday's sympathy card (you can see it here), several of you mentioned the dove and sentiment would be a perfect tribute to the people affected by the horrors that unraveled this past weekend in Orlando.  What you didn't know is that I had already made a card as a response – and I'm sharing it with you today.  I don't talk politics or religion or world events here – this is an all-paper-crafting-zone – but sometimes we have to work through hard times.  This is one of those times.  I have no words for what happened – only love, pain and kindness for those who made it out of that horrible situation and for the loved ones of the people who didn't.  Here's my card:
Tips, Tricks and Reminders
Places You'll Go.  The sweet globe and stand are from a new stamp set in Stampin' Up!'s 2016 Annual Catalog called Places You'll Go.  There are so many great ways to showcase this set – this just felt like an appropriate approach when I sat down to create.  The set doesn't limit you to a globe, though.  There are wonderful sentiments for lots of occasions and a beautiful wreath that can be used in so many ways.  I even adore the three TEENY TINY shapes that are includes in the set – a plane, a heart and a star.
Kindness Goes a Long Way.  Even though this set has plenty of great sentiments – I'll be using ALL of them at some point – I couldn't help but think this sentiment from Kinda Eclectic was the most appropriate.  Not only does it say exactly what needs to be said – we need to be nicer to one another – but it gave me the stylistic placement I was looking for.  Look how perfectly the globe stand rests in the valley of the sentiment – it balances the sentiment perfectly.  Made for each other?  Perhaps.
Sweet Colors.  While Pool Party would have worked just as well, Soft Sky was a beautifully blue  base for this card and for the globe I cropped for it.  I accented Soft Sky with Watermelon Wonder (a super-bright In Color) and Basic Black (a neutral).  This combination can be playful or solemn, depending on the balance of these colors.  If you like this combination, please feel free to save this:
Stamp Sets:  Places You'll Go, Kinda Eclectic  Papers:  Soft Sky, Basic Black, Watermelon Wonder  Inks:  Archival Basic Black  Accessories:  Layering Circles Framelits, Sweet & Sassy Framelits (heart), Stampin' Dimensionals
Thanks for stopping by today!
Brian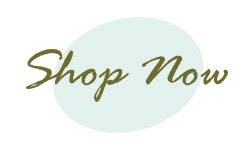 ---
Trying to Narrow Down Your Wish List?  I've shared two days of My Favorite Things from Stampin' Up!'s 2016 Annual Catalog.  Perhaps my lists can help you narrow down your choices?  You can check them out here and here.
Do you like free stamps?  You'll earn two from stamp sets when you buy Stampin' Up!'s Starter Kit in June.  What a great way to check off your wish list of the items you already want!  Click on the picture below to read more about this awesome promotion.   
Earn $35 Additional Stampin' Rewards in June.  Yippee!  With qualifying orders of $35o or more, you can earn an additional $35 of Stampin' Rewards to spend on whatever you want.  Click on the picture below to read more about this great promotion.
Save