Mary Fish is hosting the Pals Paper Arts Color Challenge this week – and it's a fun combination of current In Colors.  2016-2018 In Colors Flirty Flamingo and Peekaboo Peach play with 2015-2017 In Color Tip Top Taupe this week – what a great combination.  I let Flower Shop come out to play for this clean-and-layered card.  Here's my card for this week's challenge:
And here's the banner for the challenge that inspired my card:
Tips, Tricks and Reminders
Stamp Sets.  My card features two stamp sets – one has been around for a couple of years, and the other is brand new in the 2016 Annual Catalog.  Before stamping this patterned background of Tip Top Taupe flowers, I stamped the Archival Basic Black with this image from Flower Shop and built the others around it.  Once I was done, I cropped the paper to size, colored the flower and added the Flirty Flamingo Enamel Dot.  You can click on either of these images to see these products in my online store:
Bold Coloring Tip.  While I certainly could have cropped this flower with the coordinating Pansy Punch, I decided to the flower pop because of its color – not its dimension.  These bright, bold colors really pop against the Tip Top Taupe background.  That's because the colors are amazingly bright and how I patiently colored the petals.  Alternating between the two new shades, I colored the petals with Stampin' Write Markers.  When Whisper White gets too wet, it starts to pill.  I patiently waited for the ink to completely dry before adding another layer of ink on top.  Perfection!
Tag.  I stamped the tag that says "thank you!" from the side of the floral panel in multiple colors before settling on Flirty Flamingo.  Why?  The pink tag played well with the pink center to the colorful flower.  There was already so much Peekaboo Peach in the flower, so I accented with Flirty Flamingo to get the balance I was looking for.  I stamped the sentiment along the corner edge of a piece of paper so that I would only have to cut into one of the sides of the tag (I only had to snip the bottom of this tag).
Stamp Sets:  Flower Shop, Vertical Greetings  Papers:  Tip Top Taupe, Flirty Flamingo, Basic Black, Whisper White  Inks:  Tip Top Taupe, Archival Basic Black, Stampin Write Markers (Flirty Flamingo, Peekaboo Peach)  Accessories:  2016-2018 In Color Enamel Shapes, Stampin' Dimensionals
I hope you'll pop over the Pals Paper Arts site to see the cards by the design team members and to play along with this week's challenge.
Thanks for stopping by today!
Brian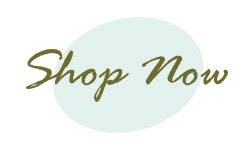 ---
Thoughtful Branches.  For a limited time (August 2 – August 31), customers can now order the AMAZING Thoughtful Branches bundle – if you don't have it yet, you definitely want it.  To read more about this incredible, new bundle, CLICK HERE.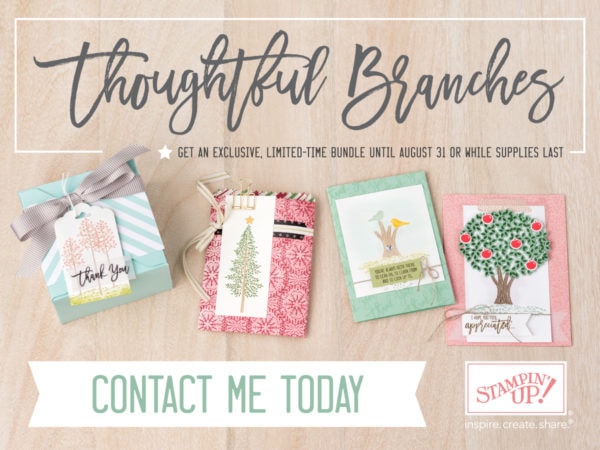 2016 World Card Making Day Event – November 4 (Friday before On Stage in Atlanta).  For the fourth year in a row, Pam Morris and I are hosting a World Card Making Day in Atlanta for our demonstrator friends.  This year, we are hosting the amazing event on November 4 (a month after World Card Making Day) to coordinate with the Stampin' Up!-sponsored event that will be there the following day.  We'd love for you to join us!  To read more about the event and register, CLICK HERE.