My amazing team of Stampin' Up! demonstrators has been enjoying our online view of Stampin' Up!'s Holiday Catalog for a couple of weeks (not a day goes by when we aren't chatting it up in our private Facebook group).  My customers started receiving their copies of Stampin' Up!'s 2016 Holiday Catalog this week.  What a thrill it is for me to share these amazing, new products with some of my favorite people in the world!  (that includes you)
Here's what the catalog looks like – if you don't have a copy in your hands, then you'll be able to download it and see the inside of the book when it debuts online September 1.
Many of my customers will receive copies of this catalog directly from Stampin' Up!, while my most active buyers will receive them from me.  Before mailing these catalog to my customers, I created a cute tag for the cover using several products that are not found in this book – but some are new.  As my customers have received their books, I thought it would be fun to share this quick-and-easy-and-adorable tag with you.
Here's what the top of the books I mailed out look like:
Tips, Tricks and Reminders
Wreaths and Trees.  These tags feature a "for you" and a lightly stamped pair of trees from Thoughtful Branches on a beautiful wreath background.  I adore this Wondrous Wreath image – while the inside and outside can be cropped with the Wonderful Wreath Framelits, I only cropped the outside of the image (makes it a lot easier to produce a bunch since lining up the inside can be tricky).  The trees and sentiment are from the new-to-August Thoughtful Branches bundle.  I've shared several samples with this amazing bundle – you can see them here.
Infinity Shots.  When I make lots and lots of the same project, I often times line them up on a big table to take some photos of the finished products.  Not only does it make me happy to see them all stacked side-by-side, but it "puts a bow" on the project – I guess it makes me feel like I really accomplished something.  🙂  I'm excited  to share a couple of these "infinity shots" with you today: 
Color Combination.  Each wreath was attached to the front of the catalog with a gold paper clip (I purchased them in bulk online) and a strip of This Christmas Specialty Designer Series Paper, a gorgeous light-weight set of papers.  While I mimicked the Cherry Cobbler, Garden Green and Very Vanilla colors of the paper, I added classic Crumb Cake to my stamped image for a beautifully festive tag.  If you like this combination of colors, too, feel free to save this:
Stamp Sets:  Wondrous Wreath, Thoughtful Branches  Papers:  This Christmas Specialty Designer Series Paper, Garden Green, Cherry Cobbler, Very Vanilla  Inks:  Crumb Cake, Cherry Cobbler  Accessories:    Wonderful Wreath Framelits, 2″ Circle punch, 1-3/4″ Circle punch, Stampin' Dimensionals
Want a catalog of your very own?  If mail catalogs to all of my customers and would be happy to send you one if you'd like for me to be your Stampin' Up! demonstrator.  Just email me at stampwithbrian@gmail.com to request your copy of this amazing book.
Thanks for stopping by today!
Brian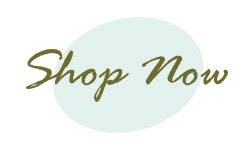 ---
Thoughtful Branches.  For a limited time (August 2 – August 31), customers can now order the AMAZING Thoughtful Branches bundle – if you don't have it yet, you definitely want it.  To read more about this incredible, new bundle, CLICK HERE.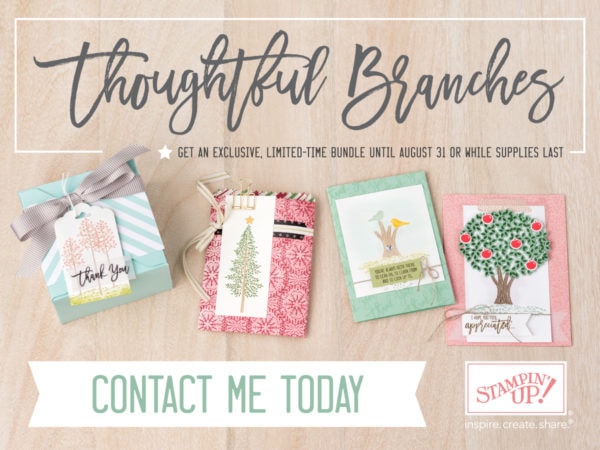 2016 World Card Making Day Event – November 4 (Friday before On Stage in Atlanta).  For the fourth year in a row, Pam Morris and I are hosting a World Card Making Day in Atlanta for our demonstrator friends.  This year, we are hosting the amazing event on November 4 (a month after World Card Making Day) to coordinate with the Stampin' Up!-sponsored event that will be there the following day.  We'd love for you to join us!  To read more about the event and register, CLICK HERE.