Before I share today's project, I want to give a huge thank you to the Design Team at CAS(E) This Sketch who selected my project from a week ago as a Favorite for last week's challenge – you can check see that project here. What an honor! You already know that I play along with a lot of online challenges that offer me so a great starting point for my projects (they give me a little nudge to get started), but it's always nice to be selected as a winner – especially among so many other amazing projects! Thanks!
This week's CAS(E) This Sketch challenge offers another fun sketch that's a great starting point for cards – especially around the holidays. There are so many options for a split sentiment and a fun image between. I chose to go with a Fall theme and pulled out some great items from Stampin' Up!'s Annual Catalog to complete this project. Here's my card:
And here's the banner for this week's challenge that inspired my simple card:
Tips, Tricks and Reminders
Split Sentiment. I had so much fun pairing down my options with the split sentiment in the CAS(E) This Sketch challenge this week. I started with "Merry & Bright" before moving on to "comfort & joy." When I decided I wanted to make a clean-and-simple Fall card, I knew the leaf from Vintage Leaves would be a perfect centerpiece, so I started looking for sentiments. I inked up the "and I am totally grateful" stamp from Grateful Bunch and then taped off the portions of the sentiment I didn't want to use, effectively pulling out portions of the sentiment I didn't want (the "and" and the "totally") and then splitting the remaining words. What a sweet starting point for a sweet sentiment!
There's more! The sentiment splitting didn't just stop there. Inside the card, I used a sweet sentiment from Bunch of Blossoms, masking off the word "Grateful" to just capture the last of the sentiment. Fits perfectly inside this card, don't you think? In full, the card reads "I am grateful for a friend like you." As we prepare for Fall, I always feel so sentimental about my card making – I embody the spirit of Thanksgiving during this time of year. It's a great time to show thankfulness to others.
Color Combination. Cajun Craze can be tricky because it has some reds, some oranges and some brown built into it. I inked up this leaf with Cajun Craze and stamped it off twice before stamping it onto this card front. While it still looks lovely, the color has layers – the remaining leaf looks almost like an orange leaf, rather than a lightly stamped Cajun Craze leaf. Not a problem – except that it doesn't perfectly pair with the full-on Cajun Craze pattern from Moroccan Designer Series Paper. I still like the way it turned out. If you like this color combination, too, feel free to save this:
Stamp Sets: Vintage Leaves, Grateful Bunch, Bunch of Blossoms Papers: Moroccan Designer Series Paper, Early Espresso, Very Vanilla Inks: Cajun Craze, Early Espresso Accessories: Stampin' Dimensionals
I hope you'll pop over to the CAS(E) This Sketch site to see the cards by the design team members and to play along with this week's challenge.
Thanks for stopping by today!
Brian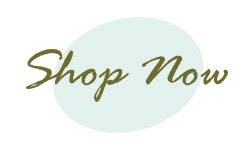 ---
Which products are included in this week's Special Offers (25% off on the products you already love)? Click on the banner above to see this week's Special Offers in my Online Store.
Earlier this week Stampin' Up! reloaded the Clearance Rack with lots of great products – all discounted with some of them up to 60% off. It's always a good day when the "ones that slipped through our fingers" come back into our lives and then go on sale. These items are offered on a while supplies last basis, so you only have once chance to pick up some of these great items – just one chance. Click on the banner above to see all the items that are left in the Clearance Rack.