When Mom was visiting me at the beginning of September, we had a lot of fun making projects and hanging out in the Fungeon (that's the adopted name for by stamping basement that combines "dungeon" with "fun").  Because Mom was here for more than a week, our fun was sometimes  interrupted when I had to go to work at my job that doesn't involve stamping.  Mom made some fun projects to take back to her friends and completed my Designer Tin of Card Project Kit from the Annual Catalog.  Here are the 16 cards she made with this kit:
Mom had a lot of fun putting this project kit together, and I suspect you would enjoy it too.  She was proud to show me her creations when I got home that day – and rightfully so because they are great.  This Designer Tin of Cards Project Kit is one of the projects Stampin' Up! is offering at a discount during the World Card Making Day celebration.  Since this promotion runs from October 1 to October 5, today is the last day to take advantage of this great offer on these amazing products.  Don't miss out – place your order today!
In case you missed the promotion when it kicked off on Saturday, you can click on this picture to see all the items on sale through the end of today.
Please note:  The list of additional products needed to complete the Designer Tin of Cards Project Kit is incorrect in the Annual Catalog.  To complete the kit, you'll need these products: Designer Tin of Cards Stamp Set (p. 161); Crushed Curry, Cucumber Crush, Dapper Denim, Emerald Envy, and Tip Top Taupe Classic Stampin' Pads (p. 169-170); Fast Fuse Adhesive (p. 182); Mini Glue Dots (p. 182); and Stampin' Dimensionals (p. 182).
Stampin' Up! made a quick video that walks you through the Designer Tin of Cards Project Kit.  I'm happy to share it with you today:
Here are all the items included in this sale:
While we are looking at current promotions, here's an other promotion that runs all month – but you don't need to wait to enjoy the benefits:
And here are all the papers included in this promotion:
I'm not trying to use Mom as a sales representative (I'd NEVER do that…), but she's really excited to see how many Designer Tin of Cards kits I sell today – the last day of the promotion.  You don't want to see Mom cry, do you?  🙂
Thanks for stopping by today!
Brian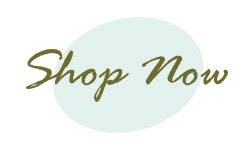 ---