I would not be able to create daily projects for my blog without inspiration from some great online challenges.  I play along with several challenge sites each with because of the creative prompts they give me – it makes creating so much easier.  It's such an honor when the design team members at these challenges recognize my work.  With today's project (a mashup of the sketch at CAS(E) This Sketch and the theme at The Paper Players), I want to offer a big "thank you" to both teams for selecting my projects last week.
Thanks to the CAS(E) This Sketch for selecting my Petals & Paisleys thank you card as a favorite last week – you can see that project here.  The sketch was super-fun to work with!
And thank you to Linda Callahan who chose my Jolly Friends moose as her "cut above" at The Paper Players – you can see that project here.  It's always such an honor to be recognized.
For today's clean-and-simple project, I used non-traditional Halloween colors to create a spooky Halloween card that's sweet at the same time.  Here's my card:
And here are the banners for Sam Simpson's CAS(E) this Sketch layout and Claire Broadwater's Paper Players theme that inspired my card:
Tips, Tricks and Reminders
Spooky Fun.  I just adore the spooky images in the Spooky Fun stamp set and the amazing dies available in the Halloween Scenes Edgelits – bundled together, they are perfect for the spookiest night of the year.  While today's project showcases the stamp set from this bundle (I used the two bats and sentiment), my last Halloween project primarily featured the dies – you can see that project here.  Paired with the sweet collection of circles from the Perpetual Birthday Calendar stamp set, these bats walk the line between spooky and just plain adorable.
Flippadoo.  While I love Sam's sketch this week, I really wanted to flip it around a little – no offense, Sam.  🙂  I just wanted my bats to fly at the top of the card.  I love that these challenges allow us to use "artistic license" to move things around a bit to meet our vision for the project.  I also added a few layers of cardstock beneath the focal panel to perfectly frame the sweet card front.
Sweet Halloween Colors.  While most Halloween projects feature bright oranges and deep blacks, I chose to create a sweet collage of bats with relatively soft colors.  I quite like the combination that worked perfectly with this sketch and challenge.  If you like this combination of colors, too, please save this:  I mean, really.  How sweet are these colors?
Stamp Sets:  Spooky Fun, Perpetual Birthday Calendar  Papers:  Tip Top Taupe, Peekaboo Peach, Basic Black, Whisper White  Inks:  Peekaboo Peach, Tip Top Taupe, Basic Black  Accessories:  Stampin' Dimensionals
I hope you'll pop over to the CAS(E) This Sketch site and  The Paper Players site see the cards by the design team members and to play along with this week's challenge.
Thanks for stopping by today!
Brian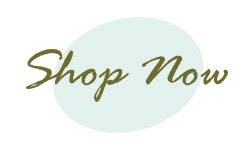 ---
Don't forget about these two great promotions going on right now!  Please click on either picture to see how you can save with each promotion.
Celebrating World Card Making Day (October 1 – October 5)
Designer Series Paper Sale (October 1 – October 31)