The Global Design Project team is CASE'ing a card by the super-talented Jess Williams, and we're inviting all of you to play along.  Jess has given us a great project to inspire us – and I had a lot of fun using new products to make my card.  Sweet and simple, it's a perfect way to say "Happy Birthday!".  Here's my card that features Super Duper, a new stamp set from the upcoming Occasions Catalog and the Balloon Pop-up Thinlits.  Here's my card:
And here's the banner for the challenge that inspired my card:
Jess' card is a beautiful combination of kraft, Night of Navy and Watermelon Wonder.  The unique layout is a standout, too.  Not only did I CASE (Copy and Share Everything) the primary colors Jess used, but I was inspired by the balloon theme and, in a round about way, the layout.  What fun!
Tips, Tricks and Reminders
Super Duper.  The new Super Duper stamp set is such a fun set.  I adore this huge, modern birthday sentiment I used on this card.  It doesn't just say "happy birthday" – this one says "HAPPY BIRTHDAY!!"  I love the modern lines that adorn the big sentiment.  I can't think of a lot of reasons to use the Super Duper sentiment, but I love it and can't wait to make a pretty card with it.  🙂  Check out the other images and sentiments in this fun, new set:

I mean, really!  How adorable is this set?!  It's totally super duper.  🙂

Building the Balloon.  This fun, polka-dot balloon and the coordinating string were cropped with the new Balloon Pop-Up Thinlits Dies and the Balloon Bouquet Punch.  Before I tell you how I built this fun balloon, I want you to take a look at this amazing Stampin' Up! video that shows the many, many uses of the Balloon Pop-Up Thinlits:

Here's how I built this festive balloon:

Punched the large balloon from the Balloon Bouquet punch with Whisper White card stock.
Cropped the polka-dot balloon from the Balloon Pop-Up Thinlits with Night of Navy cardstock.
I glued the Night of Navy (dotted) Balloon on top of the Whisper White (solid) balloon.
I cropped the polka-dot balloon from the Balloon Pop-Up Thinlits with Watermelon Wonder cardstock.
I glued a couple of the polka-dots into the Night of Navy balloon.

Celebratory Color Combo.  I love the colors in Jess' card, the inspiration for my project.  I love the combination of the dark, rich Night of Navy with the bright joy of Watermelon Wonder.  Together, they are perfectly grounded by the grit of the Kraft cardstock.  I adore the combination and used a fun, retro page of Carried Away Designer Series Paper – one of the items you can earn with a $50 purchase during Sale-a-Bration.  If you like this combination, too, feel free to save this:
Stamp Sets:  Super Duper  Papers:  Carried Away Designer Series Paper, Kraft, Night of Navy, Watermelon Wonder, Whisper White  Inks:  Night of Navy  Accessories:  Balloon Pop-Up Thinlits Dies, Balloon Bouquet Punch, Stampin' Dimensionals
The Occasions Catalog and the three-month-long Sale-a-Bration event start this week.  Can't wait!
I hope you'll pop over to the Global Design Project site to see the cards by the design team members and to play along with this week's challenge.
Thanks for stopping by today!
Brian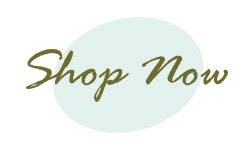 ---
Occasions Catalog Product Shares.  I've posted my Occasions Catalog Product Shares and Designer Series Paper Swatch Books.  There's no better way to get a little bit of each paper, ribbon and embellishment at a small price.  🙂  If you'd like learn more, please click here.