Yesterday I shared a sweet card from Julie DiMatteo that beautifully showcases the Naturally Eclectic Designer Series Paper, a pack of 12″ x 12″ printed papers with a gorgeous mix of bright, cheery colors and fun, modern patterns. You can see that post here. I often pull my colors right from the papers as a starter, so I want to talk a little about this super-popular Naturally Eclectic Designer Series paper. After all, that's a huge benefit of our printed papers – they are designed with the gorgeous shades in our color families.
Here's a look at this pack of papers, which includes twelve 12″ x 12″ sheets (2 each of 6 double-sided designs):
The pack of papers includes Berry Burst, Emerald Envy, Fresh Fig, Lemon Lime Twist, Night of Navy, Peekaboo Peach, Soft Sky and Whisper White. What a gorgeous collection of colors!
Julie's project included many colors on the patterned paper, but she pulled out the Night of Navy, Berry Burst and Peekaboo Peach with the paper and ribbon. Today I'm going to share a couple more suggestions for pulling these colors right from the patterns in the Naturally Eclectic Designer Series Paper.
Straight from the Papers
These colors are combined from the colors exclusively in this stack of papers:
Combined with Other Colors
By adding one other color to the shades in these patterns, you can really transform the feel of the Naturally Eclectic Designer Series Paper. Here are some color combinations starters that feature two colors from this stack and one color from outside the stack:
By limiting the colors you'll use in a project (or expanding the colors to those outside a pack of papers), we can really find some beautiful color combinations for our projects. I hope you find this helpful, I and I hope some of these combinations inspire you. Please save any (or all of these) to Pinterest for future reference.
Thanks for stopping by today!
Brian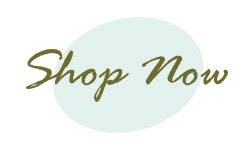 ---