Halloween doesn't have to be dark and scary. With the super-fun images and sentiments in the Creep it Real stamp set (available this Friday with the release of Stampin' Up!'s 2017 Holiday Catalog) and all the right colors, it's possible to make Halloween cards that are light and happy. Here's my fun Halloween card:
Tips, Tricks and Reminders
Creep it Real. If you like playful, fun Halloween decorations that aren't ghoulish and gross? You need to check out the Creep it Real stamp set in Stampin' Up!'s 2017 Holiday Catalog. What a fun set with adorable images and super-fun sentiments. The "older kids" will enjoy the playfulness of this set, while the "young ones" won't be frightened by it. The huge "brush your fangs" seems to overwhelm the other images in the set (and seems to be the least useful), but every other image in the set is pretty great! I used FIVE of them on my clean and simple card. Here's a look at this fun set:

And here's a wonderful treat bag created by Stampin Up! designers:

Simple Layering. I love any opportunity to create a fun look without a lot of work. The large, textured dots on my card are stamped with the circle stamp from Wood Words in three colors: Lemon Lime Twist, Fresh Fig and Pumpkin Pie. I stamped off the Fresh Fig once on scrap paper to give a lighter look. I then stamped the witch, monster and pumpkin in the three shapes with Archival Basic Black. So easy! I didn't even have to worry about lining them up perfectly.
Festive Halloween Combination. I am crazy about Lemon Lime Twist. I think this bright, alien-like shade of green is perfect for a Halloween card. How fresh and fun! If you are inspired by this combination of Lemon Lime Twist, Fresh Fig and Pumpkin Pie, please save this:
Stamp Sets: Creep it Real, Wood Words Papers: Lemon Lime Twist, Basic Black, Whisper White Inks: Lemon Lime Twist, Fresh Fig, Pumpkin Pie, Archival Basic Black Accessories: Stampin' Dimensionals
I was invited to attend Julie DiMatteo's team meeting last night and was asked to participate in the swap – this was my swap card for the group. Since I made a handful, I thought I'd share my "infinity shot" of these cards, lined up with one another. 🙂
Thanks for stopping by today!
Brian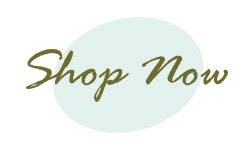 ---
Product Shares and Designer Series Paper Swatch Books. I posted my shares and swatch books from Stampin' Up!'s 2017 Holiday Catalog last week! What a great way to get a little bit of a lot of things in this amazing catalog. Sign up this week to make sure you are a part of the shares! To read more about my shares, please click here.
---