I adore the entire team of designers at the Global Design Project. There's a boatload of talent and a ton of kindness in this group. One of my favorite challenges is to CASE (Copy and Share Everything) a project that one of the designers has made. Inspiration can be pulled from the layout, the colors, the theme, the images, the sentiments – must I go on? This week's designer is Jenneke de Jong – my super-talented friend from the Netherlands. Here's my card for this week's challenge:
And here's the banner for the challenge, along with Janneke's gorgeous card, that inspired my project for this week's challenge:
I love the peaceful feel of this card – the colors are gorgeous and soothing, and the simple design is right up my alley. I was happy to jump in and CASE her gorgeous card.
Tips, Tricks and Reminders
Lots of Lavender and Cheers to the Year. When Sale-a-Bration kicks off January 3, customers will have so many great products to choose from with every $50 they spend. I do love Sale-a-Bration! One of those great items is Lots of Lavender, a photopolymer stamp set that showcases a bundle of lavender and watercolor spots that color in the image. Here's a look at this super-sweet stamp set:

Today is the second day in a row that I've used Cheers to the Year stamp set (I don't often use items on consecutive days), but it was the perfect fit for this card. Here's a look at Cheers to the Year:

If you missed my card yesterday with this set, you can see it here. And if you love this set, you'll want to add it to your shopping cart today – it's currently being sold on a while-supplies-last basis.

Coloring the Lavender. This beautiful bushel of lavender was an experiment that played out on this panel of Crumb Cake. I didn't know where it was going when I started, but I am thrilled with how it turned out. Here's a closer look at the finished product:Here are the steps I took to stamp and color this bushel:

I stamped the image with Early Espresso ink on Crumb Cake cardstock.
Once the ink dried, I colored in all of the images with my White Stampin' Chalk Marker.
Once that dried, I colored over the petals with Sweet Sugarplum and the leaves with Pear Pizzazz.
I touched up some of the lines (where I was a bit heavy-handed with the chalk maker) with an Early Espresso Stampin' Write Marker.
I dabbed all of the petals with a Clear Wink of Stella Glitter Pen.

Gorgeous Color Combination. From the very start, I was inspired by Janneke's color combination – she created a gorgeous Christmas card that beautifully showcases Pool Party, Crumb Cake, Soft Suede and Early Espresso. What a sweet combination! I used Crumb Cake, Soft Sky and Early Espresso on my card and added a touch of Sweet Sugarplum and Pear Pizzazz. If you like my combination of Crumb Cake, Softy Sky and Sweet Sugarplum, please save this:
Stamp Sets: Lots of Lavender, Cheers to the Year Papers: Crumb Cake, Early Espresso, Soft Sky Inks: Early Espresso, White Stampin' Chalk Marker, Stampin' Write Markers (Sweet Sugarplum, Pear Pizzazz, Early Espresso), Accessories: Clear Wink of Stella Glitter Brush, Stampin' Dimensionals
I hope you'll pop over to the Global Design Project site to see the cards by the design team members and to play along with this week's challenge.
Thanks for stopping by today!
Brian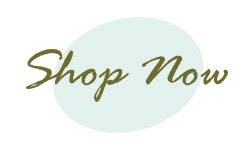 ---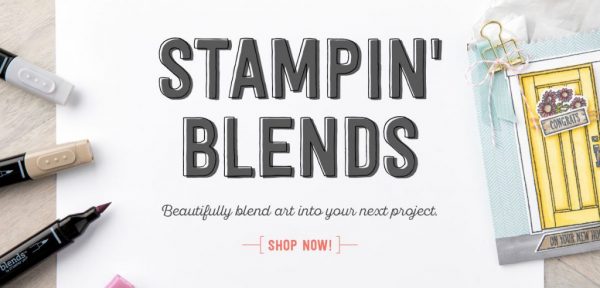 To learn more about Stampin' Blends, CLICK HERE.
To purchase Stampin' Blends, CLICK HERE.
Your Very Own Copy of the New Catalog. I'm soon mailing out Occasions Catalogs and Sale-a-Bration catalogs to all of my customers from the past year. If you haven't purchased from me in over a year or if you'd like to be my customer, please reach out to me (CLICK HERE TO EMAIL ME) or place an order. I look forward to sharing these new products with you.
A Great Time to Join Stampin' Up! This is a great time of year to join Stampin' Up!, and I'd love for you to be a part of my incredible Stampin' Up! team. We are an amazing community of stampers who enjoy our Facebook chats and monthly online meetings. The 20% discount on your purchases isn't so bad, either. 🙂 If you have questions or would like to hear more, let's set up a quick call (email me here). I'm more than happy to fill you in on this risk-free opportunity. I promise you won't regret it. 🙂