I love to create sweet-and-simple cards that can be duplicated or easily recreated. I also love to make cards that are uplifting and supportive – those are the most rewarding to send. Who doesn't want to hear that they are loved? This week's theme challenge at the Global Design Project is "New Beginnings" – anything from a new baby or a new home to a new job or a new adventure. Here's my card card for this challenge:
And here's the banner for the challenge that inspired my card:
Tips, Tricks and Reminders
New Beginnings with Beautiful Day. Butterflies are the ultimate symbol of new beginnings, wouldn't you say? From the moment we first learn that beautiful butterflies evolve from ugly caterpillars, we recognize the amazing transformation of these insects. What an appropriate way to recognize a new stage in someone's life – a new career, a new adventure or a new perspective on life! I stamped the simple outline of the butterfly from Beautiful Day with Blushing Bride ink on Blushing Bride cardstock. Such an easy way to create something beautiful that doesn't overpower the bold sentiment. Here's a look at the other images and sentiments in the Beautiful Day stamp set, new in Stampin' Up!'s 2018 Occasions Catalog:

And here's a look at the Happy Celebrations stamp set – one of my all-time favorites for really great sentiments with so many wonderful combinations:

One More Layer. I was excited to pair this simple panel with the shadow of a butterfly and a bold sentiment with a design from Petal Passion Designer Series Paper – such a gorgeous pack of papers – here's a look at the wonderful patterns and colors in Petal Passion: As I stared at my card, though, the black backdrop (even with its weathered tones) was a bit too dark. How could I lighten the panel? I could have painted the dots with pink, but I do that all the time. Instead, I added a layer of Vellum Cardstock over the paper. This lightened the panel just enough to create look I wanted to support my butterfly. I added glue to the vellum that would ultimately be covered by the pink panel. Love! Our vellum is the best!
Sweet Combination. Pink, gray and black are a classic color combination – whether the pink is bold (like Melon Mambo) or soft (like Blushing Bride), pink really holds its own against dark colors. This card combines Blushing Bride, Basic Gray and Basic Black – wow! If you love this combination as much as I do, please save this:
Stamp Sets: Beautiful Day, Happy Celebrations Papers: Petal Passion Designer Series Paper, Blushing Bride, Basic Gray, Vellum Cardstock Inks: Blushing Bride, Archival Basic Black Accessories: Stampin' Dimensionals
I hope you'll pop over to this week's Global Design Project challenge site to see the cards by the design team members and to play along with this week's challenge.
Thanks for stopping by today!
Brian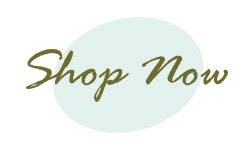 ---
In April, Stampin' Up! is hosting OnStage Local events for demonstrators all over the world. One of the local events will be local to me – here in Atlanta, Georgia! I'm hosting a Spring stamping event the day before OnStage – and I'm calling it Brian's Spring Stamp-Along. This event will be Friday, April 6 at Cobb Galleria Centre. I'd love for you to join us!
Registration for the Spring Event will open today to a limited number of demonstrators – and the day will be FILLED with fun. I can promise some inspiring presentations, super-fun games, a high-quality swap and make-and-takes like nothing you've ever seen. The event will mirror the World Card Making Day events we've hosted the last five years.
To learn more or to sign up now, CLICK HERE.
---
BECOME A ROYAL
Have you ever thought about being a demonstrator? Now is a GREAT time to become a Royal. Here's what you can get with your Starter Kit when you join during Sale-a-Bration:
With your $99 Starter Kit, you get $125 of product (your choice) with FREE SHIPPING.
During Sale-a-Bration, you earn 2 free stamp sets (your choice) at any price. That's a HUGE bonus!
You will save 20% on everything you buy straight out of the gate (with an opportunity to save more).
You have access to sneak peeks and early product releases.
You get to be a part of our incredible online community. <3
I love our group and would love to introduce you to them. This is such a great opportunity for you to join or re-join. If you have questions, please email me. I'm happy to set up a call to chat with you about this amazing opportunity. You can JOIN NOW or EMAIL ME.