When I think of Australians I love (it's just something I like to do every once in a while), my thoughts go to Nicole Kidman, Andy Gibb and Olivia Newton John. Before any of those, though, I first think of Louise Sharp, an amazing friend and wonderful talent. She thinks Patsy Cline is a famous Australian, but that's a story for another day. This week at the Global Design Project, we are CAS(E)ing a gorgeous project by Louise. It's always one of my favorite challenges – to CASE (Copy and Share Everything) a project that one of the designers has made. Inspiration can be pulled from the layout, the colors, the theme, the images, the sentiments – must I go on? Here's my card:
And here's the banner for the challenge that inspired my card, including Louise's project that inspired mine:
At first glance, you might not be able to tell see where my card pulls from Louise's, but the inspiration is definitely there. Louise's card features a wreath made with succulents, each one watercolored in pale blue, green and pink. I was inspired by the shape of the card (mine is a 3″ x 3″ square), the colors and the soft floral images.
Tips, Tricks and Reminders
Ribbon of Courage. While Louise's project features a beautiful assortment of succulents in a soft variety of colors, I chose the sweet, flower-filled heart from Ribbon of Courage for the focal point of my small, square card. I stamped the image with Archival Basic Black and colored the flowers with a mix of a Blender Pen and Stampin' Write Markers. I cropped the heart. I stamped the same image twice on the card, leaving a soft ghost of an image behind the focal point. <3 While the Ribbon of Courage set is designed with images and words of support, they work wonderfully for a Valentine's Day card. Here's a look at the Ribbon of Courage Bundle:

I masked the "Sending Love and Hugs to You" sentiment to just say "Sending Love." Perfect for a 3″ x 3″ card – and perfect simplicity for your Valentine. <3

Decorating the Envelope. I decorated the background of my simple card with a Soft Sky panel of Coffee Break Designer Series Paper (I LOVE this pattern). Here's a look at the other colors and patterns in this pack of papers: I also added the same paper to the envelope flap – and added a small heart from the stamp set, too! What an easy way to make the envelope more special!
Sweet Colors. There's nothing more standard than the combination of blue, red and green – but there are so many shades you can use to make that combination more special. With a soft blue and bright pink and green, the combination is really special. If you like this combination of Soft Sky, Melon Mambo and Old Olive, please save this:
Bundles: Ribbon of Courage Stamp Sets: Ribbon of Courage Papers: Coffee Break Designer Series Paper, Soft Sky, Thick Whisper White Inks: Soft Sky, Melon Mambo, Old Olive, Archival Basic Black Accessories: Blender Pens, 3″ x 3″ envelope, Stampin' Dimensionals
I hope you'll pop over to the Global Design Project site to see the cards by the design team members and to play along with this week's challenge.
Thanks for stopping by today!
Brian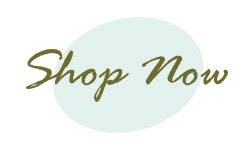 ---
BECOME A ROYAL
Have you ever thought about being a demonstrator? Now is a GREAT time to become a Royal. Here's what you can get with your Starter Kit when you join during Sale-a-Bration:
With your $99 Starter Kit, you get $125 of product (your choice) with FREE SHIPPING.
During Sale-a-Bration, you earn 2 free stamp sets (your choice) at any price. That's a HUGE bonus!
You will save 20% on everything you buy straight out of the gate (with an opportunity to save more).
You have access to sneak peeks and early product releases.
You get to be a part of our incredible online community. <3
I love our group and would love to introduce you to them. This is such a great opportunity for you to join or re-join. If you have questions, please email me. I'm happy to set up a call to chat with you about this amazing opportunity. You can JOIN NOW or EMAIL ME.