It's time for another CASE the Designer Challenge with the Global Design Project. There are so many places to find inspiration for the projects we make – I love the opportunity to create a project that's inspired by the art of my fellow team members on GDP. Always a joy! This week we are CASEing one of our newest team members, Kerstin Kreis. What fun!
My card showcases three elements from the Candy Cane Season Bundle – it's sweet and simple with festive colors and beautiful texture. Here's my card:
And here's the banner for the challenge that shows Kerstin's card that inspired my project. The Global Design Project challenge will go live at 7am EST:
When we CASE (Copy and Share Everything or Copy and Selectively Edit), we find inspiration in a project – theme, color combinations, layout, products used – and create our own project by making changes to make it our own. When CASEing, it's important to give credit to the original designer – it doesn't take away from your project at all.
Kerstin's project inspired me to create a sweet, seasonal card with the Candy Cane Season Bundle. Like Kerstin, I kept a clean layout for my card, positioned these elements in the bottom corner of my card and positioned them on an embossed backdrop. Even my sentiment worked with Kerstin's project – what great inspiration!
Tips, Tricks and Reminders
Candy Cane Season. I wasn't initially sold on Candy Cane Season, but I love my punches so I had to give this set a second look. On closer inspection, I realized there are lots of great ways to showcase a candy cane – and the sentiments are fun. And that bow! The candy cane I used on my project today is a two-step stamp – I stamped the outline first and then stamped the striped center. I then punched the candy cane with the Candy Cane Builder Punch. Here's a look at the Candy Cane Season Bundle: TIP: Place your photopolymer stamp on the table in front of you and press your block into the stamp (vs. placing your stamp on the block). That way, you don't force your stamp into the shape you want it.
Layering My Focal Point. For starters, my candy cane is positioned on a quilted backdrop that's perfect for the Holidays. I embossed a piece of Thick Whisper White cardstock with the Quilt Top Textured Impressions Embossing Folder (available in Stampin' Up!'s 2018 Annual Catalog) and used the side with the inward impressions. Sweet, huh? While the stamp set has an outline for the bow and a "fill-in" image for the bow, I chose to color my bow with my Call Me Clover Stampin' Blends – the Blends allowed me to add rich texture to the bow. I punched the bow with the Candy Cane Builder Punch. Finally, I stamped "Be Jolly!" on Soft Sea Foam cardstock and cropped it with the Classic Label Punch – I slid the punched sentiment back into the punch to make a flagged end.
Christmas Colors. The combination of Real Red (candy cane) and Call Me Clover (the bow) are classic colors for Christmas. To add a new color, but to not stray to far from the traditional colors, I added a banner with Soft Sea Foam (a new color in 2018) and a frame of Soft Sea Foam around the white base. If you like this combination of Soft Sea Foam, Call Me Clover and Real Red, please save this:
Bundles: Candy Cane Season Stamp Sets: Candy Cane Season Papers: Call Me Clover, Real Red, Soft Sea Foam, Thick Whisper White Inks: Real Red, Stampin' Blends Combo (Call Me Clover), Tuxedo Black Memento Accessories: Candy Cane Builder Punch, Classic Label Punch, Stampin' Dimensionals
I hope you'll pop over to the Global Design Project site to see the cards by the design team members and to play along with this week's challenge.
Thanks for stopping by today!
Brian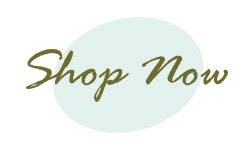 ---
Earn a Grab Bag from Me!
I love to share with you – and I love when you buy from me. From now until the end of September, I'm offering you a Grab Bag of goodies when you (a) place a $75+ order with me and add your order to my host code (NZESKGNB) or (b) place a $150+ order with me and takes the host rewards for yourself. At the end of the month, I hope to send out a bunch of grab bags (the grab bags will actually be little boxes of Stampin' Up! goodies – it could be ribbon or accessories or papers). It's a mystery that I know you'll love!
---
Placing an order today? Of course you are! If you are placing an order for $150 or more, I want you to enjoy all of the Host Rewards you have earned. If your order is less than $150, I'd love for you please add this Host Code – NZESKGNB – when prompted. Thank you!