On Tuesday, I shared a project I made with my local stamp club using the Stamparatus to create a wreath with some of our favorite stamps. If you missed that project and picture-by-picture tutorial, please click here. While preparing for club, I thought I'd make a sweet Fall wreath with the leaves from Falling for Leaves. After I saw how the images built on one another, I changed from rich Fall colors to Wintery blues. Here's the card we made:
Tips, Tricks and Reminders
Falling For Leaves & Alpine Adventure. My wintery card features a Fall-themed stamp set and a sentiment from a stamp set that showcases winter sports. Like I mentioned above, I set out to make a leafy wreath with a two-step leaf from Falling for Leaves (the outline of the leaf is one stamp, and the inside is another). We stamped the outline in Blueberry Bushel (one of Stampin' Up!'s 2018-2020 In Colors) and stamped the inside with Balmy Blue (a new Subtles color introduced in the new catalog). Here's a look at the Falling for Leaves bundle:You certainly wouldn't purchase the Alpine Adventure Bundle just to get this "Let it Snow" sentiment, but it worked perfectly as a centerpiece for my snowflake. I LOVE the dies in this set and think the bundle is worth another look-see (if not just for this sentiment):
Stamping the Snowflake. We used the same template I shared on Tuesday to create this snowflake. There are two panels on the Stamparatus – the one on Nancy's right has the outline of the leaf (which was stamped with Blueberry Bushel), and the one above Nancy has the inside image (which was stamped with Balmy Blue). We rotated the leaves over and over inside the template until we had stamped the image all the way around. Here's a closer look at the final snowflake front:And here's what it looked like without the sentiment over the center. I quite like it like this, too – such a great image with such symmetry:
Smiling Faces. On Tuesday, I shared my group (and Mom) with the Christmas wreath cards they made. Since they also made this card with the same template, I couldn't help but to grab a photo of these smiling faces with their snowflake card.Mom came to Atlanta when Hurricane Florence starting nearing the Carolina coast. Atlanta is inland enough that we didn't expect (and, thankfully, didn't receive) heavy rainfall or flooding. While Mom was lounging at my house (watching up all of my Netflix), I'm happy to report that her home and neighborhood were spared by the storm.
Stamp Sets: Falling for Leaves, Alpine Adventure  Papers: Balmy Blue, Blueberry Bushel, Thick Whisper White, Brights 6″ x 6″ Designer Series Paper  Inks: Blueberry Bushel, Balmy Blue, Basic Black  Accessories: Stamparatus, Layering Squares Framelits Dies, Layering Circles Framelits Dies, 1-1/4″ Circle Punch, Stampin' Dimensionals
Some love for Gina K. After my post on Tuesday, it was brought to my attention that this technique was developed by Gina of Gina K Designs, who actually sells the template for a Wreath Builder. If you'd like to show her a little love, you can purchase templates for a 3-3/4″ wreath and 4″ wreath HERE.
Thanks for stopping by today!
Brian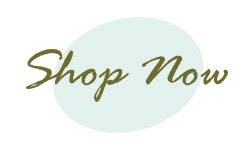 ---
Earn a Grab Bag from Me!
I love to share with you – and I love when you buy from me. From now until the end of September, I'm offering you a Grab Bag of goodies when you (a) place a $75+ order with me and add your order to my host code (NZESKGNB) or (b) place a $150+ order with me and takes the host rewards for yourself. At the end of the month, I hope to send out a bunch of grab bags (the grab bags will actually be little boxes of Stampin' Up! goodies – it could be ribbon or accessories or papers). It's a mystery that I know you'll love!
---
Placing an order today?  Of course you are! If you are placing an order for $150 or more, I want you to enjoy all of the Host Rewards you have earned.  If your order is less than $150, I'd love for you please add this Host Code – NZESKGNB – when prompted. Thank you!
---
Clearance Rack
Don't forget about the new items in the Clearance Rack – many of these items are marked up to 60% off! These deals are offered while supplies last, so don't wait to order the goodies you can't live without.