I don't have a brand new project to share with you today – instead I want to tell you a story that I think will make you smile. We all have so many similar experiences with creating our paper crafting projects – and I'm sure you'll relate to this fun tale.
There are very few original ideas in this world, and I proved that yesterday – inadvertently.
I often start planning my cards days in advance of when they show up on my blog. It's not uncommon for me to have pieces of cards laid out on a side table, waiting for the right element to bring the card together. As I started to play with the Flowering Desert stamp set for the very first time earlier this week, I stamped the saguaro cactus in Call Me Clover on Thick Whisper White. That's when it struck me that the cactus looked like a human body with two arms. How cool!
Since it's close to Valentine's Day, I have lots of hearts on my table, so I thought it would be fun to complete the "human frame" and add a sweet Melon Mambo heart. Here's a look at the card I shared with you yesterday:
It's a simple card, but you can see why the heart is a perfect element on the cactus, right? It's cute, right? I was so happy with my "completely original idea." Such a fun card that came together organically! That's until THIS picture showed up in my text messages first thing Friday morning:
That's Mary Fish's saguaro-with-a-heart card from December (click on the picture to see her post from December). Want to guess who sent me the link to this card? Yup, it was Mary Fish – and the text was followed with a phone call.
That's when this story gets interesting…
Cut to earlier in the week…I was so happy with the way my idea came together – so much so that I worried I might have seen this idea somewhere else. It felt so familiar. Did a previous Stampin' Up! stamp set have a cactus with a heart? Was there a sample with a heart-embellished cactus in the Occasions Catalog? I looked, but my search came up empty.
In a casual conversation with Mary, I mentioned I was excited about the card I'd made – my simple Valentine's Day cactus was sure to be a hit. I asked if she had ever seen a cactus with a heart on it. She responded, "I really like the idea." Phew – maybe my original concept was a good one. On Thursday night (after I had edited my photo and written my post) I texted the photograph of my card to Mary to share it with her (we often share sneak peeks with one another during our creating time). She responded, "Sweet!" Not one mention that I had ripped this idea right out from under her while giving her zero credit for the idea.
Am I a Joker?!
So why, at any point, did Mary NOT tell me that I was thieving her idea? Apparently I am known for being a "joker" and have a history of being "naughty" – can you imagine such a thing?! Mary thought I had been "jerking her chain" all along by "intentionally" copying her sweet card. She thought I was playing a joke on her, and she opted to play along by NOT playing along.
While no one wants to get "called out" by one of their heroes (and one of their favorite people in the world), Mary was so gracious about my barbaric (and unintentional) plagiarism of her adorable card. She was so supportive and kind about it – and we both laughed lots about the mix-up.
Here's a little excerpt from our Friday morning messages:
MARY: [link to cactus card]
BRIAN: Whaaat?! So I straight-up copied you, and you let me do it?!
MARY: I thought you were jerking my chain…Frankly, I love it. Who cares?
BRIAN: I care. I'm a plagiarist with no shame!
MARY: I'm laughing out loud. You are one of the kindest, most talented, most generous, handsome and selfless people I've ever know.
OK…maybe she didn't actually say that last line, but Mary didn't mind that I copied her cactus idea. Truth is on her side, too, since I was the last person to leave a comment on the card she shared on her blog more than a month ago. While I still would have gone with this card on Friday, I would have definitely given her credit for inspiring me to make it. I would have acknowledged that the card concept is a CASE of Mary's.
What is a CASE
When we CASE (Copy and Share Everything or Copy and Selectively Edit), we find inspiration in a project – theme, color combinations, layout, products used – and create our own project by making changes to make it our own. When CASEing, it's important to give credit to the original designer – it doesn't take away from your project at all. Follow my instructions for CASEing, but (as evidenced by this story) don't look to me to be an example. 🙂
Thanks for stopping by today!
Brian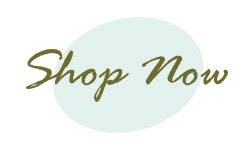 ---
Become a Royal
On Tuesday, I shared TEN reasons why you should consider joining my Stampin' Up! team – you can read more here. Sale-a-Bration offers the best opportunity to join my Stampin' Up! Team and become an InKing Royal. What's better than becoming a part of an active, fun, supportive group – and getting a discount on the products you already love?! If you'd like to learn more about the amazing join promotions during Sale-a-Bration, click on the graphic below:
If you are ready to join, click here. If you have questions or want to chat with me about the opportunity to be a part of our team, please email me.
---
Placing an order today?  Of course you are! If you are placing an order for $150 or more, I want you to enjoy all of the Host Rewards you have earned.  If your order is less than $150, I'd love for you please add this Host Code – Z3N3ZGFW – when prompted. Thank you!