Jen Mitchell has created a super-simple sketch for this week's Freshly Made Sketches challenge.  You can make just about anything with this fun layout -and the variety of beautiful cards by this design team proves that.  I chose to make a cute, clean, simple card that combines two fun sets with Farmers Market Designer Series Paper, a new favorite from the new catalog.  Here's my card:
And here's Jen Mitchell's fun sketch inspired my simple card:
Tips, Tricks and Reminders
You're Sublime.  What a stinkin' cute stamp set!?!  A crab, a frog, a submarine, a wheelbarrow and an adorable trailer home – this set has it all.  I love the big, bold images – they are perfect for quick-and-simple cards, all you really need is white card stock and black ink to make a cute set of cards.
Snipping Away from the Image.  With Jet Black StazOn, I stamped this trailer on a piece of Sahara Sand and snipped it out.  I allowed myself a lot of white space around this image when I snipped it out.  This additional space allowed me to not finely cut around the hitch or tire.  Yippee!  I do love detailed snipping, but it's not always called for.  This cute trailer did not call for fine snipping, so I didn't waste a minute of time fine snipping it.
Finding Balance.  It's important to find balance on a card.  The panels of Farmers Market Designer Series Paper, Soft Suede and Very Vanilla are perfectly centered on the Soft Suede card base.  With the placement of the trailer selected for me (based on Jen's sketch), I had to do a little squinting to determine the best placement for the sentiment (stamped in Mossy Meadow) so that everything would be balanced (but not centered).  If you missed my Squinting Technique video, please check it out here.
Stamp Sets:  You're Sublime, B.Y.O.P.  Papers:  Farmers Market Designer Series Paper, Soft Suede, Very Vanilla, Sahara Sand  Inks:  Jet Black StazOn, Mossy Meadow  Accessories:  Stampin' Dimensionals
I hope you'll pop over to Freshly Made Sketches to see the cards by the design team members and to play along with this week's challenge.
Thanks for stopping by today!
Brian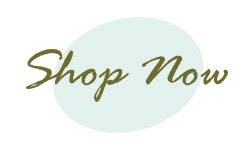 Don't Miss This Amazing Opportunity to Join in June.  During the month of June, Stampin' Up!'s new Join promotion gives you LOTS more reasons to smile – one of those reasons is that you get TWO FREE STAMP SETS OF YOUR CHOICE with the purchase of your $99 Starter Kit.  $99 gets you $125 of product (your choice), 2 free stamp sets, free shipping and 30% off your first $150+ order in your first 45 days as a demonstrator.  YIPPEE!  You also earn a 20% discount on your purchases (with potential for increased discounts).  Joining MY team gives you access to an amazing online community, daily inspiration, monthly online gatherings and…well…me.  🙂
$125 of amazing product of your choice + free shipping for $99.
2 free stamp sets of your choice.
30% off the first $150+ order in your first 45 days.
an ongoing 20% discount on your purchases.
access to amazing community and daily inspiration.
monthly online gatherings.
no risk to ever host a workshop and no penalty to drop.
If you want more information about membership in my Stampin' Up! group, please email me at stampwithbrian@gmail.com.  If you are ready to join, click here.