We've had a lot of rain in Atlanta over the past week.  I absolutely love rain (when it's not touching me).  In fact, I love everything about nature as long as it doesn't get on me.  The awesome majesty of nature is best experienced through a large, open window in a temperature-controlled room.  That's just me – and those are stories for a different day.  The recent spell of rain has left me longing for Autumn's crisp, cool air and the beauty of the turning leaves.  The onset of Fall is the one time each year I can step outside, take a deep breath and say, "Aaah!  I love it out here."  It's that first touch of Fall that inspired this card:
In case you missed it, I created this colorful background of leaves in a video I shared with you yesterday.  If you want to check that out (and I know you do), you can CLICK HERE.
Tips, Tricks and Reminders
Clean AND Vintage.  You don't typically hear "clean" and "vintage" in the same sentence – unless you are contrasting the two artistic styles.  While I was completely enamored by the detail of the background patterns, I needed to "clean it up" a bit with a large panel of Very Vanilla in the center (larger than anticipated when I created the background for the video I shared yesterday).  I added a little texture with a Crumb Cake oak leaf (that's an oak leaf, right?), but it doesn't distract from the gorgeous sentiment – "let our lives be full of both thanks and giving."  The gorgeous background provides the perfect stage for the front-and-center sentiment.
Don't Leave Without It!  I've heard that a lot of people have "overlooked" Vintage Leaves in the Annual Catalog – I understand, because I, too, was like you.  I initially said I'd wait until Fall so the bundle just kept falling farther down my list.  I'm so happy I went ahead and picked it up because Vintage Leaves and the coordinating Leaflets Framelits pair so wonderfully with Lighthearted Leaves in the Holiday Catalog.  It's the addition of the Holiday Catalog set that makes me so happy I have the Vintage Leaves bundle.  Here's a peak at the bundle (you can buy it now) and the upcoming stamp set:
Color Combination.  As I mentioned in yesterday's video (and coordinating post), I selected a yellow, a brown, a red/orange and a green from my chart of Fall colors (see it here).  I dare you to tell me these colors don't make for a beautiful Autumn landscape:
Stamp Sets:  Vintage Leaves, Lighthearted Leaves  Papers:  Crumb Cake, Mossy Meadow, Very Vanilla  Inks:  Cajun Craze, Mossy Meadow, Hello Honey, Crumb Cake  Accessories:  Stampin' Dimensionals
Thanks for stopping by today!
Brian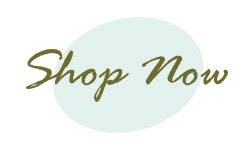 Product Shares and Designer Series Paper Swatch Books.  I'm thrilled with the new Holiday Catalog – and I'm excited to share my product shares and Designer Series Paper Swatch Books with you.  I'll be posting my shares this week and hope you'll join in the fun.