All good things must come to an end – right?  Brace yourselves because today is the final day of the cards I received during April's Spring One-for-One Swap.  You've told me how much you've enjoyed seeing all these beauties – and I've thoroughly enjoyed sharing them with you.  Each one is filled with beautiful inspiration – so much to love about the care that went into each and every card.
If you have missed any of the previous days of these swaps, be sure to check them out here:
I love these swaps because they showcase beautiful projects from cardmakers at ALL SKILL LEVELS – some are brand new to the craft, and others have been creating for years.  Please look them over, admire their beauty and then let the creators know how beautiful their cards are (I already know you'll be kind with your comments, but I am going to request it, anyway).
The collection of cards might not all have current Stampin' Up! products, but every card gives good ideas for color combinations, layouts, techniques.  They are sure to inspire you.  Without any further ado, here is the next batch of your beautiful cards:
How's that for an amazing last batch of cards?!  A great way to end this fun parade of card – don't you agree?  Please leave a comment below to let these artists know how much you love their heartfelt creations.
If you missed the past days of these swaps, be sure to check them out here:
Thanks for stopping by today!
Brian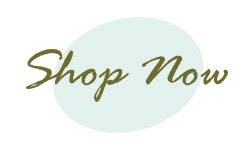 ---