Today's card features a collection of camping images that showcase the glamorous side of being in nature – a perfect day to be happy.  There are so many things that make me happy – camping is NOT one of them.  The idea of camping is pretty wonderful – the serenity and oneness with nature is pretty appealing.  I don't think I'd survive for ten minutes, though, without my laptop and cell phone.  I also require a ceiling fan to sleep – do tents come with ceiling fans yet?  And what would I do without all of my stamping supplies?!  Let's get back to the serenity of nature…  Here's my card for this week's Fab Friday sketch challenge:
And here's Mindy Backes' sketch that inspired my card:
Tips, Tricks and Reminders
Always an Adventure.  While I might not want to live in nature, I do adore the little scenes you can create with Always an Adventure and the coordinating Outdoor Adventure Framelits.  A tent, a bear, clouds, a sign – just a few of the images that you can use to create a perfect day in nature.  Day or night, this set is perfect for the outdoors-man or outdoors-woman (outdoors-person just sounds silly) in your life.  The tent and sign are stamped and cropped with the framelits, while the mountains and clouds are just cropped.  I hand-snipped a curved lake for the foreground of my card.  Bundle the stamp set and Framelits to save 10% – score!
Perfect Day.  My card started with the campsite scene on the small panel and developed from there.  As I was admiring the adorable scene I created with the Always an Adventure bundle (it's OK for me to say that I admired my handiwork, right?), I was concerned I wouldn't find a sentiment that would make sense.  There were several sentiments that caught my eye, but when I landed on this one from Bunch of Blossoms – "Today is the perfect day to be happy" I knew I'd found my perfect complement.  There are so many amazing sentiments hidden in stamp sets – they are just as important as the images.
Color Combination.  I don't normally include so many colors on one card, but each element on this camping scene deserved its own richness.  The card includes colors from each of Stampin' Up!'s color families – Brights, Subtles, Regals and Neutrals – not a combination you'd often see.  Here's a graphic to showcase each color:
Stamp Sets:  Always an Adventure, Bunches of Blossoms  Papers:  Soft Sky, Daffodil Delight, Marina Mist, Garden Green, Crumb Cake, Whisper White, Thick Whisper White  Inks:  Cajun Craze, Soft Suede, Archival Basic Black  Accessories:  Outdoor Adventure Framelits, Layering Ovals Framelits, Stampin' Dimensionals
I hope you'll pop over to the Fab Friday site to see the cards by the design team members and to play along with this week's challenge.
Thanks for stopping by today!
Brian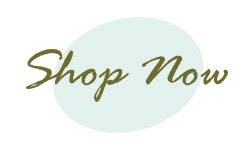 ---
Stamp Sale and Open House.  I'm hosting a sale of my retired stamps, punches, dies, papers and accessories on Saturday, June 11 in Atlanta, Georgia.  Doors will open at 9am and will close between noon and 1pm.  I hope that all of my retired items will have found new homes during those hours.  🙂  Please email me at stampwithbrian@gmail.com for more information or directions.
Trying to Narrow Down Your Wish List?  I've shared two days of My Favorite Things from Stampin' Up!'s 2016 Annual Catalog.  Perhaps my lists can help you narrow down your choices?  You can check them out here and here.
Do you like free stamps?  You'll earn two from stamp sets when you buy Stampin' Up!'s Starter Kit in June.  What a great way to check off your wish list of the items you already want!  Click on the picture below to read more about this awesome promotion.   
Earn $35 Additional Stampin' Rewards in June.  Yippee!  With qualifying orders of $35o or more, you can earn an additional $35 of Stampin' Rewards to spend on whatever you want.  Click on the picture below to read more about this great promotion.