As card makers, we love playing with different mediums and colors and styles.  For some reason, though, a lot of people feel "stuck" when it comes to creating masculine cards.  There's an odd theory in the world that cards for men need to be brown and blue or that they should feature a truck or ship.  As the theory goes, an occasional tool chest is good, too.  Have you ever received a Mother's Day card or birthday card with a pink blender or a flowery oven mitt on it?  Has your husband ever given you an anniversary card with an ironing board on it?  I hope not.
Cards for men don't have to be void of color and personality.  I'll concede that a card based in blues or neutrals is a good start, but there's nothing wrong with a pop of color.  I dug through some of my old cards that would be perfect for the men in your life and grouped them into three color categories: (1) Completely Muted, (2) Mostly Muted with a Pop of Color and (3) Unexpected Sweetness.  I think you'll agree that any of these color combinations (no matter how unexpected) would be a great way to celebrate your dad/husband/boyfriend/brother/friend.
COMPLETELY MUTED.  Let's start with the most typical color combinations for guys – muted neutrals.  These cards are mostly  browns and blues, but there's variety enough in the shades to make them both masculine-appropriate and visually appealing – don't you think?
You can click on these photos to read my original post about each.
MOSTLY MUTED WITH A POP OF COLOR.  While there weren't a lot of colors to be found in the first grouping of cards, the following set includes a (perhaps) unexpected pop of color – reds, blues and yellows – that don't take away from the fact that this card is going to a man.  Even a card with flowers can be OK if you've balanced your colors well.
You can click on these photos to read my original post about each.
UNEXPECTED SWEETNESS.  While neutrals are a safe bet for most guys, you can always surprise the man in your life with some soft, sweet colors that don't challenge his manliness.  Bright colors are always fun for a celebration, and soft colors can be perfectly offset to create cards he'd appreciate.  Celebrations can be dull if there's no color involved.
You can click on these photos to read my original post about each.
I hope these samples have inspired you to make Father's Day cards or birthday cards that aren't completely void of color.  Clean designs are always appreciated – and color is a great way to make that clean design exciting.
Thanks for stopping by today!
Brian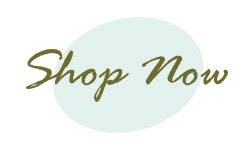 ---
Today is the Day!  I'm hosting a sale of my retired stamps, punches, dies, papers and accessories today (Saturday, June 11) in Atlanta, Georgia.  If you are reading this post with your morning coffee, you might still have time!  Doors will open at 9am and will close between noon and 1pm.  I hope that all of my retired items will have found new homes during those hours.  🙂  Please email me at stampwithbrian@gmail.com for more information or directions.
Trying to Narrow Down Your Wish List?  I've shared two days of My Favorite Things from Stampin' Up!'s 2016 Annual Catalog.  Perhaps my lists can help you narrow down your choices?  You can check them out here and here.
Do you like free stamps?  You'll earn two from stamp sets when you buy Stampin' Up!'s Starter Kit in June.  What a great way to check off your wish list of the items you already want!  Click on the picture below to read more about this awesome promotion.   
Earn $35 Additional Stampin' Rewards in June.  Yippee!  With qualifying orders of $35o or more, you can earn an additional $35 of Stampin' Rewards to spend on whatever you want.  Click on the picture below to read more about this great promotion.