When you venture out to almost any mall in America, you'll find anchor stores that are often the draw for mall shoppers – Belk's, Dillards, Macy's. Like a shopping mall, Stampin' Up! catalogs are filled with marquee products – amazing, must-have items like the Special Reason Bundle and the Beautiful You stamp set. Between all these anchor products, though, are some brilliant sets that might go unnoticed. Today, I'm sharing one of those sets – Chase Your Dreams from Stampin' Up!'s Occasions Catalog. Such fun for folks who've traveled to these places or who just love to travel. Here's my card:
And here's the banner for the challenge that inspired my card:
Tips, Tricks and Reminders
Chase Your Dreams. There's something so wonderful and adventurous about people who are well-traveled. The bulk of my "see the world" travels came during my four years in public accounting – I saw ALL of the small manufacturing cities across the United States. I didn't get to enjoy many of them, but I bet I was there. Since then, I like an occasional trip, but I mostly love staying home. That doesn't mean I don't still love the idea of great travel and cultural experiences. I recognize all of the structures in the Chase Your Dreams stamp set, but I admit that I can't name all of them – I love them all the same. These fun sketches can be used for notecards or to create a fun pattern that incorporate all of the structures.
Tips for Easy Layering. There are two parts of this card that use layering to achieve a desired look. The first is the "random" stamping of the international structures with a sprinkling of fun sentiments. When creating a background of images like this, I always start with the larger images and then fill in the spaces with the smaller ones. I intentionally planned the placement and angle of the structures so that I could fit most of them on the small panel (still, one was covered by the sentiment). The second showcase of layering is with the strips of Dapper Denim and Tip Top Taupe above the panel of stamped images. I cropped thin strips of cardstock and glued them to the main panel (it's easy to snip away the edges after the strips were glued down). It's also easy to "tuck-in" the layers by sliding them close to the layer that was already glued down. It's a simple effect, but it's fun to do.
Colors. I love the simplicity of the three colors used on this card – Dapper Denim, Tip Top Taupe and Very Vanilla. Nothing more. While the this combination is certainly a great choice for a masculine feel, the colors aren't necessarily restricted only to men. Most women would also find this combination appealing, right? If you like these colors together (pairing a 2016 In Color with a 2015 In Color), please save this:
Stamp Sets: Chase Your Dreams, Places You'll Go Papers: Moroccan Designer Series Paper, Dapper Denim, Tip Top Taupe, Very Vanilla Inks: Dapper Denim, Tip Top Taupe Accessories: 2″ Circle punch, Layering Circles Framelits Dies, Stampin' Dimensionals
I hope you'll pop over to the Global Design Project site to see the cards by the design team members and to play along with this week's challenge.
Thanks for stopping by today!
Brian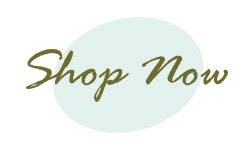 ---
It's Sale-a-Bration time! Between January 4 and March 31, you can earn exclusive Sale-a-Bration products with every $50 you spend on the products you already want. Does it get any better than that?!
To learn more about Sale-a-Bration and other ways you can win big during Sale-a-Bration, click here.