As we transition from June to July Stampin' Up! is offering four big bonus opportunities, and I want to make sure you are aware of all of them.  As always, I don't want you to miss a thing!  So, today I'm sharing all of these promotions – together with a blog candy giveaway.
---
Extra Stampin' Rewards in June
All orders over $150 earn Stampin' Rewards – what a great opportunity to earn free products (your choice) when you treat yourself to a fun shopping spree!  During June, Stampin' Up! is giving us one more incentive to place a big order.  🙂  Not only can you earn the standard Stampin' Rewards for purchases from the new catalog, but you'll earn an additional $35 in Stampin' Rewards (to spend however you want) for orders greater than $350.  That's HUGE!  Today's the last day to take advantage of this amazing promotion.  I love for you to earn free stuff – go for it!  🙂
---
One-Day-Only Paper Pumpkin Flash Sale
A one-day Paper Pumpkin promotion is underway and ends tonight at 11:59PM (MT).  During this time, new Paper Pumkin customers (with an email address that hasn't yet been used) will receive their first-month subscription for only $5 US.  That's a crazy 75% off the regular price.  Woo hoo!  If you've been thinking about starting with Paper Pumpkin, you can SUBSCRIBE HERE.  Be sure to use the Promo Code ONEDAY0717.
---
Bonus Days in July
Because of the fun you have in July, August is going to be great!  🙂  Stampin' Up! is bringing back Bonus Days – yippee!  With every $50 you spend during July, you'll receive a $5 coupon to be redeemed in August.  Does it get any better than that!?  You're going to LOVE cashing in those $5 coupons in August!  If you like to read "the fine print," you can read the Bonus Days Q&As here.
---
Join Promotion in July
I ALWAYS invite you to be a part of my incredible InKing Royalty group.  My team is so much more awesome than I could have ever expected.  While most are hobby demonstrators who enjoy the wonderful discount and perks of being a demonstrator, others have built businesses.  I love to support them in whatever they do.  What's better?  The entire group supports everyone.  We share online and offer assistance when needed.  We are a big group of friends who share this amazing hobby.
During July, you can join my team with a special Starter Kit offer.  Not only can you purchase the Starter Kit ($125 of YOUR CHOICE of product for only $99 and FREE SHIPPING), but you'll also receive an Essentials Gift Pack:
114845 – D Block (two of them!)
130148 – Grid Paper
103579 – Paper Snips
104332 – SNAIL Adhesive
102300 – Bone Folder
144804 – Carols of Christmas Stamp Set (a must-have set from the Holiday Catalog)
The Essentials Gift Pack can be for you, or you can bundle it up as a wonderful gift to a friend.  What a great collection of products every stamper needs!
Why July?  There's another great reason to join in July – that's when demonstrators will see the new Holiday Catalog.  Woo hoo!  We will be able to pre-order from this new catalog on August 1, and we are ready to share it with our customers.  What an exciting time!
If you have thought about joining or have questions, please reach out to me at stampwithbrian@gmail.com.  I'd love the chance to chat with you about all the amazing benefits of becoming a part of my team in July!
---
Blog Candy Giveaway for my Getaway
I'm headed out of town (and also out of the state and country) next week for Stampin' Up!'s 2017 Incentive Trip to Phuket, Thailand.  This is a bucket list trip for me, so I'm really excited!  It's been on my calendar for over a year now.  Want a perfect tie-in?  Stampin' Up!'s 2017 Annual Catalog introduces us to the Love Today Planner Kit.  How fun!  Here's a look at this amazing kit (you can click on the picture to read more about the Planner Kit in my online store:
AND (yippee!) there's a refill available for this planner:
Let's not end there – here's a video from Stampin' Up! that shows you all of the benefits of this kit:
Isn't that an amazing kit?!  Now, for the fun part!  I'm giving away a Love Today Planner Kit to one lucky U.S. resident.  All you have to do is leave a comment on this post to answer this question:
If you could travel to one place where you've never been, where would you go?
I will randomly draw one winner on Monday afternoon.  You can leave a comment on this post each day until then.  Can't wait to see where you'd want to go!
Thanks for stopping by today!
Brian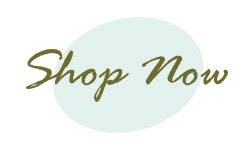 ---