On Wednesday I introduced you to Stampin' Up!'s brand new 2018 Occasions Catalog.  If you want to take a stroll through all the new suites of products, CLICK HERE.  If you just want to dive in to the electronic version of the catalog, you can see it here:
---
MY FAVORITE THINGS
I always love the launch of a new catalog – what's not to love?! Stampin' Up!'s 2018 Occasions Catalog is over-the-top awesome! There are so many great new products showcased in this new book! Stampin' Up!' Demonstrators have enjoyed the opportunity to play with these new items since November and December, and we've enjoyed sharing our new projects with you. Now we get to share these products with you – for real. What fun! Hopefully this list of my favorite things will help you to shuffle or whittle down your list – or it might inspire you to add some items you overlooked. 🙂 Either way, I'm happy to share my favorites from the book with you.
In an effort to narrow down my list a bit, I've lumped my favorites into categories.  Some are themes, some are product lines and some are accessories.  Regardless, these are some of my favorite things in Stampin' Up!'s 2018 Occasions Catalog.
---
MY FAVORITE SUITE
Petal Passion Suite

Petal Passion is – hands down – my favorite suite in Stampin' Up!'s 2018 Occasions Catalog. What's NOT to love about this gorgeous stamp set, amazing dies and to-die-for Designer Series Paper!? It's perfectly styled and filled with wonderful beauty! You can click on this picture to see all of the items in this suite:
Let me be very clear – I love everything in this suite – every last bit of the items of pages 22 – 24. I am concerned I'll used these products too much in the new year. 🙂  I really, really love the styling of the products in this suite – the flowers, the accents, the sentiments. The Petal Palette Bundle includes a gorgeous stamp set and coordinating dies that are ah-mazing. Here's a look at this bundle:
And don't get me started on how gorgeous this paper is. You already know how much I love to color my Designer Series Papers, so I have to believe this paper was designed just for me. Here's a closer look at the  Petal Passion Designer Series Paper:
While you are checking out this bundle and pack of papers, be sure to note the gorgeous Petal Passion Embellishments and Whisper White 1/4″ Organza Ribbon – such fun accents for your beautiful projects!
Bonus!  The excitement of this suite isn't limited to the two-page spread on pages 22 and 23. Flip the page one more time to see the Petal Passion Memories & More Card Pack that coordinates with the suite and features beautiful images that can be used for memory-making or card-making. How fun!
---
MY FAVORITE BUNDLE
Cake Soirée

With the release of each catalog, we see a lot of cakes, cupcakes, and sweet treats. I can't think of one more beautiful than the Cake Soirée bundle. This suite is perfect for weddings, birthdays or any celebration this deserves a gift or cake. Here's a look at the stamp set and coordinating dies:
Here's a great video from Stampin' Up! to showcase this beautiful and versatile bundle:
Bonus! There are so many great ways to use the stamps and dies in this bundle. While that's reason enough for you to purchase this bundle, the coordinating products beautifully support the bundle. The Sweet Soirée Specialty Designer Series Paper is filled with gorgeous colors and patterns (many of the same images are repeated in this set for perfect coordination), and the Berry Burst 3/8″ Metallic-Edge Ribbon is pretty spectacular. There's even a Sweet Soirée Embellishment Kit with die-cuts, ribbons, pins and tassels that coordinate, too. So many great items to coordinate with your Cake Soiree bundle! I'm so glad to help!
---
MY FAVORITE PAPER
Picture Perfect Party 6″ x 6″ Designer Series Paper

You know how much I love Stampin' Up!'s Designer Series Papers, right?  The designs inspire me by offering great patterns and outrageously gorgeous color combinations.  Nothing says "party" quite like the colors in the Picture Perfect Party 6″ x 6″ Designer Series Paper – unless you include all of the fun party pictures included in the papers? Party hats – check. Streamers – check. Donuts – check. Here's a look at this super-fun paper:
Here's a fun card I made that showcases this incredible paper:
Want to see more? The online store shows closeups of the patterns in the Occasions Catalog papers (like the one below). Click on this picture for a closer view of these papers:

Bonus!  With so many products, the stamp set is the "sales lead," and the paper is the add-on. It was Picture Perfect Party 6″ x 6″ Designer Series Paper, though, that forced me to pay attention to the Picture Perfect Birthday stamp set. Six beautiful and fun sentiments with fun images to boot! I love this stamp set and will use it often on my blog and in my interactions with team members, customers and friends. Love!
---
MY FAVORITE KIT
Lots of Happy Card Kit

I'm not always a huge fan of kits – I typically like to start from scratch when I design and create projects. That said, I'm IN LOVE with the Lots of Happy Card Kit – love these floral patterns and the options we have to color the beautiful patterns. The kit makes 20 cards in a variety of shapes and sizes. I played with this set over the Christmas holidays and colored my images with my Stampin' Blends – even though the kit includes a set of four Watercolor Pencils (in Flirty Flamingo, Lemon Lime Twist, Old Olive and Rich Razzleberry). Fun! Here's a look at the kit:
and here's a closer look at the stamp set that's included with the kit (shown in the top, right corner above):
Here are the cards I made by coloring with my Stampin' Blends (you can click on the picture to see a close-up of each card and to read my post about this project):
Bonus!  This all-inclusive kit gives you everything you need to make 20 cards (with envelopes). If you want to make 40, though, you can buy the Lots of Happy Card Kit AND the Lots of Happy Card Kit Refill – it gives you all the supplies you need except for the pencils, stamp set, ink and clear block. How convenient!
---
MY FAVORITE DIES

Lots to Love Box Framelits Dies

At first glance, the Lots to love Box Framelits Dies are nothing special – seems like some simple tags and new heart shapes. BUT that's not all! This set of dies, part of the Sure Do Love You Bundle, make the cutest box that's perfect for treats, gifts cards or little notes. Here's a look at the Lots to Love Box Framelits Dies:
The dies don't look all that fancy – but cut the large one twice to make a perfect box that's shown in the middle of this graphic for the Painted with Love Suite (the one that's filled with white chocolate covered pretzels – pretzels not included):
Bonus! When you crop a box from the Lots to Love Box Framelits Dies, you could always use the Painted with Love Specialty Designer Series Paper for a super-special look. If you want to make it really, really special, fill it with Whisper White Narrow Note Cards and Envelopes. What a sweet gift!
---
That's a lot of great stuff! But the fun doesn't stop there! Tomorrow I'm going to share a couple more favorties from Stampin' Up!'s Occasions Catalog, along with my favorites from this year's Sale-a-Bration brochure.
What do you think of my list?  What are your favorite things from this catalog?  I've loved working with these new products and cant' wait for your orders to arrive so you can start playing with them, too!
I hope I've confirmed your wish list – please come back to see what else you can't live without.
Thanks for stopping by today!
Brian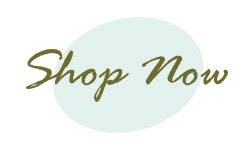 ---
Have you ever wished there was an "I Want Everything Button" for the launch of a catalog? Stampin' Up!'s 2018 Occasions Catalog is AMAZING, and I'm thrilled to share it with you! To help you make the most of your new catalog purchases, I've created four bundles with select suites in the Occasions Catalog:
Picture Perfect Party
Cake Soirée
Petal Palette
Tutti-frutti
True Gentleman
I added up products for each of these bundles (four of these already include a 10% off bundle) and shaved a little more off the cost of each to give you approximately 10% off. That's like getting free shipping! I'll even give you Sale-a-Bration rewards for your purchases. I hope you'll check them out and sign up for one or more of these fun, new bundles! This is a limited-time offer from me and can only be offered to shoppers in the U.S.
CLICK HERE TO SEE THE BUNDLES AND ORDER YOURS
---
Join Me for a Spring Event in Atlanta!
In April, Stampin' Up! is hosting OnStage Local events for demonstrators all over the world. One of the local events will be local to me – here in Atlanta, Georgia! Along with some of my amazing team members, I'll be hosting a Spring stamping event the day before OnStage. This event – still unnamed and not-yet-fully-planned – will be Friday, April 7 at Cobb Galleria Centre. I'd love for you to join us!
Registration for the Spring Event will be open to a limited number of demonstrators – and the day will be FILLED with fun. I can promise some inspiring presentations, super-fun games, a high-quality swap and make-and-takes like nothing you've ever seen. The event will mirror the World Card Making Day events we've hosted the last five years.
If you'd like to see some of my write-ups about past events to gauge your excitement about this event, please click on one of the below links:
If you have participated in my events before, I'd LOVE for you to leave comments below about how much fun you had. I'd ALSO love for you to share this message with your friends and team members to encourage them to join us, too!
EMAIL ME HERE if you would like to be included on my emails as we fine-tune this fun event.