On Wednesday I introduced you to Stampin' Up!'s brand new 2018 Occasions Catalog and the accompanying 2018 Sale-a-Bration Brochure. So many incredible products in these two books. If you would like to save an copy of these books, you can download them here:
If you'd like to learn more about Sale-a-Bration and all the ways you can earn free product (including exclusive Sale-a-Bration items), please click on this image:
---
MY FAVORITE THINGS
I always love the launch of a new catalog – what's not to love?! Stampin' Up!'s 2018 Occasions Catalog and 2018 Sale-a-Bration Brochure are over-the-top awesome! There are so many great new products showcased in this new book! Stampin' Up!' Demonstrators have enjoyed the opportunity to play with these new items since November and December, and we've enjoyed sharing our new projects with you. Now we get to share these products with you – for real. What fun! Hopefully this list of my favorite things will help you to shuffle or whittle down your list – or it might inspire you to add some items you overlooked. 🙂 Either way, I'm happy to share my favorites from the book with you.
Yesterday I started sharing my list of favorites from the Occasions Catalog – and I have a few more to share before sharing my favorites from Sale-a-Bration. In an effort to narrow down my list a bit, I've lumped my favorites into categories.  Some are themes, some are product lines and some are accessories.  Regardless, these are some of my favorite things in these books.
---
MY FAVORITE STAMP SETS

Yesterday I shared my favorite bundles and suites from Stampin' Up!'s 2018 Occasions Catalog. I'm not quite done, though. There are three stand-alone stamp sets that deserve to be spotlighted. Here are my favorite stand-alone stamp sets from the Occasions Catalog:
Beautiful Day
I love the big, bold flower and butterfly in the Beautiful Day stamp set. With all of the coloring tools we currently sell, there are so many great techniques for highlighting the space between these bold lines. LOVE! Here's a look at this gorgeous set:
Here's a fun video that shows a card being created with Beautiful Day and Brusho Watercolor Crystals for a super-cool background. This video showcases this set beautifully:
Hanging Garden
From the moment I first saw Hanging Garden, I knew I'd be using the set a lot. The set has three hanging baskets with sweet flowers – and some great sentiments that are both sweet and fun. I love this set – so easy to stamp and quickly color for a fun card. Here's a look at this set:
And here are two projects I've made with this set (you can click on either picture to see my original post):
Bird Banter
This set probably wouldn't have made it onto my list – except for the fact that I was able to showcase the set at OnStage in November. I created a bunch of cards with different coloring techniques and loved sharing this set with the crowd at the event. Here's a look at the set:
And here's the fifth of six projects I've shared with you using this set (you can click on this picture to see all of the other projects, too):
---
SALE-A-BRATION FAVORITES
There are lots of amazing products in this year's Sale-a-Bration brochure – most can be earned with a $50 purchase, while two can be earned with a $100 purchase. For explanations about how Sale-a-Bration works, please click here. I still wanted to share my thoughts on the items that are my favorites – maybe it can help you to whittle down your wish list or, perhaps, add a few items you didn't realize you need. 🙂
---
MY FAVORITE SALE-A-BRATION STAMPS SETS

There are some really great stamp sets in this year's Sale-a-Bration brochure. It's hared to pick favorites because they each have their own merits, but that's what this post is all about. Here are my two favorite stamp sets:
Party Pandas

How can you NOT love the adorable pandas in this set?! I adore the black-and-white mammals? How often do you see panda bears in the wild? How often to they bring gifts and party hats? Here's a look at this stamp set:
No frills necessary with these adorable bears. Just stamp them with Basic Black and add a touch of color (if you want), and you're done. Yay! I loved these pandas so much that I used the letter-giving panda on the tags I included with catalogs I sent to my customers. Here's a peek at those tags:
Bonus! I didn't own the Artistically Asian stamp set until I saw these pandas. I knew I needed that bamboo image to accompany these sweet bears. Perfect coordination – I love it!
Heartfelt Blooms
I am not always drawn to flowers, but this bushel of flowers has really won me over. With a patent-pending Disinktive technology (there's science behind the beauty of this set), the set really delivers with one single stamp. The sentiments in the set are also worth another look-see. They are wonderful. Here's a look at the Heartfelt Blooms stamp set:
And here's a look at a card I made with these gorgeous collection of flowers (you can click on the picture below to see the original post for this card:
So sweet, so simple. This stamp set is a must-have, so I hope you'll add it to your list of Sale-a-Bration items you have to have. You'll thank me for it. 🙂
---
MY FAVORITE PAPER
Bubbles & Fizz Designer Series Paper
You know how crazy I am about Stampin' Up!'s Designer Series Papers, right? I love the gorgeous colors and patterns that often serve as the foundation for my cards. During Sale-a-Bration, you can earn Bubbles & Fizz Designer Series Paper. Such fun! Here's a look at the patterns and colors in this pack of papers:
This paper is, by itself, a stand-out. I've redeemed several Sale-a-Bration rewards so that I'm well stocked-up on this paper. What's better? It pairs with a super-fun Bubble Over Bundle in the 2018 Occasions Catalog. You can practically earn the paper when you just buy the bundle! Here's a look at the Bubble Over Bundle:
Bonus! Although they are showcased in another suite, the Glitter & Clear Epoxy Shapes are a perfect complement to the Bubble Over Bundle and Bubbles & Fizz Designer Series Paper. Who doesn't love a bunch of glitter (that's neatly trapped inside an epoxy shape)?
---
MY FAVORITE ACCESSORY

Celebrate You Thinlits Dies
I love that Stampin' Up! added two Level Two items to this year's Sale-a-Bration line-up. These items can be redeemed with a $100 purchase. The Celebrate You Thinlits Dies are one of the Level Two options – and they are a must-have item. The Thinlits make three very common, usable words – celebrate, amazing and you. Here's a look at the dies:
You want the dies. That's simple. You might not have known, though, that you also want Amazing You, the coordinating stamp set. The stamps and dies come together to make magical, endless options. Here's a look at the stamp set (a Level One option in Sale-a-Bration):
Here's a fun video from Stampin' Up! that brings the two of these items together. Let my dear friend Donna walk you through the benefits of this amazing collection of products:
---
What do you think of my list?  What are your favorite things from this Sale-a-Bration Catalog?  I've loved working with these new products and cant' wait for your orders to arrive so you can start playing with them, too!
I hope I've confirmed your wish list – or helped you find something else you can't live without.
Thanks for stopping by today!
Brian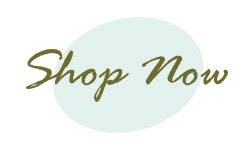 ---
Have you ever wished there was an "I Want Everything Button" for the launch of a catalog? Stampin' Up!'s 2018 Occasions Catalog is AMAZING, and I'm thrilled to share it with you! To help you make the most of your new catalog purchases, I've created four bundles with select suites in the Occasions Catalog:
Picture Perfect Party
Cake Soirée
Petal Palette
Tutti-frutti
True Gentleman
I added up products for each of these bundles (four of these already include a 10% off bundle) and shaved a little more off the cost of each to give you approximately 10% off. That's like getting free shipping! I'll even give you Sale-a-Bration rewards for your purchases. I hope you'll check them out and sign up for one or more of these fun, new bundles! This is a limited-time offer from me and can only be offered to shoppers in the U.S.
CLICK HERE TO SEE THE BUNDLES AND ORDER YOURS
---
Join Me for a Spring Event in Atlanta!
In April, Stampin' Up! is hosting OnStage Local events for demonstrators all over the world. One of the local events will be local to me – here in Atlanta, Georgia! Along with some of my amazing team members, I'll be hosting a Spring stamping event the day before OnStage. This event – still unnamed and not-yet-fully-planned – will be Friday, April 7 at Cobb Galleria Centre. I'd love for you to join us!
Registration for the Spring Event will be open to a limited number of demonstrators – and the day will be FILLED with fun. I can promise some inspiring presentations, super-fun games, a high-quality swap and make-and-takes like nothing you've ever seen. The event will mirror the World Card Making Day events we've hosted the last five years.
If you'd like to see some of my write-ups about past events to gauge your excitement about this event, please click on one of the below links:
If you have participated in my events before, I'd LOVE for you to leave comments below about how much fun you had. I'd ALSO love for you to share this message with your friends and team members to encourage them to join us, too!
EMAIL ME HERE if you would like to be included on my emails as we fine-tune this fun event.