There's a big difference between "seasons" and "seasonings" – one describes the divisions of the year, and one describes a variety spices and herbs that can be added to food. When you bring your basil plant inside because Winter arrived overnight, then you might legitimately create the best combination of seasons and seasonings. The fragile herb and giant sentiment star in the simple Christmas card I'm sharing today. Here's my card:
Tips, Tricks and Reminders
Seasoned with Kindness. A tin can with a sweet herb is not what you'd normally think of when you think of Christmas cards, but…when you add a red bow, that basil plant quickly turns into a Christmas tree. 🙂 Here's a look at the Seasoned with Kindness stamp set:There are FOUR stamps from this set I used on today's card. I stamped the tin can in Basic Black. I stamped the shading on the can with Smokey Slate (after stamped off on scrap paper once). I stamped the basil outline in Basic Black. I stamped the inside of the leaves with Pear Pizzazz (after I stamped off on scrap paper once). The stylish bow is a quick cutout from the Alpine Sports Thinlits Dies. Here's a closer look:
Earn Host Sets – at Reduced Prices. Over the years, Stampin' Up! has changed the terminology associated with the benefits from large purchases and in-home workshops. Here are the terms we currently use:

Stampin' Rewards. With purchases greater than $150, customers earn Stampin' Rewards that can be used to purchase ANY current items in the current catalogs. For example, a $150 order earns a customer $15 of free merchandise (10%). This reward used to be called Host Rewards, but since the rewards are available for single purchasers (you don't have to host a party to earn the rewards), the name was changed. YIPPEE!
Exclusive Host Sets. One of the perks of earning Stampin' Rewards is that you can use them to purchase specially-priced Host Sets. These sets are available to anyone who gathers orders that combine to $150 or to anyone who places an order greater than $150. If you haven't checked out these sets, please do – they are pretty spectacular! To see all of these Host Sets, CLICK HERE.
Learn More. If you want to learn more about Stampin' Rewards or how to earn the Host Sets, please email me at stampwithbrian@gmail.com. I'm more than happy to help you earn free product. 🙂

Color Combination. The colors I used on this card are (kind of) pulled from the Under the Mistletoe Designer Series Paper in Stampin' Up!'s Annual Catalog. Here's a look at the colors and patterns in this pack of paper:While the pack of papers includes Old Olive, I used the lighter Pear Pizzazz on my card. If you like this combination of Real Red, Pear Pizzazz and Shaded Spruce, please save this:
Stamp Sets: Seasoned with Kindness, Snowflake Sentiments Papers: Under the Mistletoe Designer Series Paper, Shaded Spruce, Real Red, Whisper White Inks: Shaded Spruce, Pear Pizzazz, Smoky Slate, Basic Black Accessories: Alpine Sports Thinlits Dies, Stampin' Dimensionals
Thanks for stopping by today!
Brian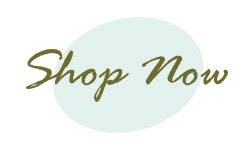 ---
Join Us for a Holiday One-for-One Card Swap. It's that time of year – as you are making your Fall, Christmas and Winter cards, I want you to send me one so I can send you one back. Your card for my One-for-One Swap needs to arrive in my mailbox by November 16, so I hope you'll start working on your card now. <3
To learn more about my One-for-One Card Swap, click here.
---
Placing an order today? Of course you are! If you are placing an order for $150 or more, I want you to enjoy all of the Host Rewards you have earned. If your order is less than $150, I'd love for you please add this Host Code – TM6TSTX4 – when prompted. Thank you!