I am inspired by my amazing Stampin' Up! team every day.  What a wonderful group of talented artists!  Today, I'm sharing a sneak peek at a fun, new bundle in Stampin' Up!'s 2016 Holiday Catalog.  This gorgeous card was created by my friend and team member Candy Ford (you can see more of her work on her Stamp Candy blog).  Candy paid attention to every detail on this gorgeous card – and it showcases this bundle beautifully.  Here's Candy's 4″ x 8″ Christmas card:
Tips, Tricks and Reminders
Santa's Sleigh Bundle.  What an adorable scene Candy has created with this wonderful, new bundle!  Don't you agree?  Both of these reindeer are adorned with festive decorations for the holidays – a bow on one and a wreath on the other.  The detailed, gold sleigh is easily cropped with the Thinlit die and a Precision Base Plate.  Candy cropped this sleigh with the Framelits and Thinlits, layering them on top of each other for a rich look.  Quick Tip: especially with foil that is so easily scratched, place a super-thin piece of copy paper or velum between the front of the paper and the Precision Plate to avoid scratching the foil surface.  You can click on this image to see the product in my online store and to see other projects with this set:
Elegant or Playful.  So many products in Stampin' Up!'s 2016 Holiday Catalog are versatile to be used for all types of projects in multiple seasons.  Here's what I love about this bundle – it can be used for super-elegant, detailed projects (like Candy's) or for bright and playful projects.  Put a tree in the sleigh to create a sweet, sophisticated winter scene.  Put a pile of colorful toys in the sleigh to create a fun card for children.  Here's a graphic with pictures from Stampin' Up!'s team of designers:
 That Gorgeous Backdrop!  The soft blue backdrop and the faint hint of trees are gorgeous on Candy's card.  She created a beautiful setting for her sophisticated sleigh with a combination of stamping the gorgeous trees from Thoughtful Branches (don't miss it – only available until August 31) and watercoloring.  She's sharing more of her technique on her Stamp Candy blog today – you don't want to miss it.  To read more, CLICK HERE.
Stamp Sets:  Santa's Sleigh, Thoughtful Branches  Papers:  Garden Green, Real Red, Soft Suede, Crumb Cake, Very Vanilla, Gold Foil, watercolor paper  Inks:  Soft Sky, Crumb Cake, Real Red, Garden Green, Soft Suede, White Craft, Stampin' Write Marker (Crumb Cake)  Accessories:  Santa's Sleigh Thinlits Dies, Cupcake Cutouts Framelits, Gold Stampin' Emboss Powder, Heat Tool, Baker's Twine Trio Pack, Aqua Painter, Stampin' Dimensionals
I hope you'll pop over to Candy's blog to read more about this amazing project and her technique for creating the stunning backdrop.
Thanks for stopping by today!
Brian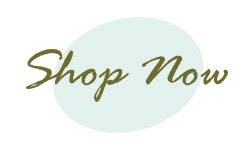 ---
Thoughtful Branches.  For a limited time (August 2 – August 31), customers can now order the AMAZING Thoughtful Branches bundle – if you don't have it yet, you definitely want it.  To read more about this incredible, new bundle, CLICK HERE.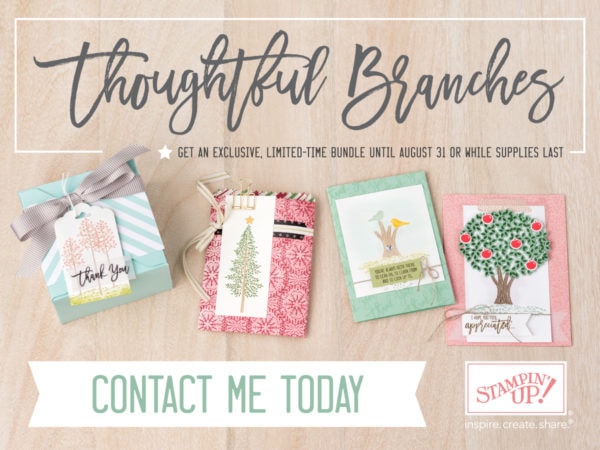 2016 World Card Making Day Event – November 4 (Friday before On Stage in Atlanta).  For the fourth year in a row, Pam Morris and I are hosting a World Card Making Day in Atlanta for our demonstrator friends.  This year, we are hosting the amazing event on November 4 (a month after World Card Making Day) to coordinate with the Stampin' Up!-sponsored event that will be there the following day.  We'd love for you to join us!  To read more about the event and register, CLICK HERE.