Wow! The response to yesterday's Be Inspired Blog How was phenomenal. I was so happy to be a part of that talented and super-fun group and look forward to sharing more with you in the coming months. We showcased great Sale-a-Bration products yesterday (if you missed my Valentine's Day treat bag with the Tasty Truck photopolymer stamp set, you can see it here) – and you can hop through all the others, too. What fun! Today I'm sharing another Sale-a-Bration stamp set that you can earn with a $50 purchases – Avant Garden, a mix of vintage and modern flowers. Here's my card:
Tips, Tricks and Reminders
Avant Garden & Margo. A big shout-out to Margo Bullwinkel, a member of my InKing Royalty group, who inspired me to play around with Avant Garden. The group inspires me daily with the projects and tips they share. When Margo shared her beautiful cards that featured a background panel filled with this flower, stamped over and over, I knew I'd have to give it a try. She created such a beautiful texture with the flower, so I challenged myself to give it life, too. I love the "to someone who makes others so happy" sentiment, so I decided to feature that front-and-center. During Sale-a-Bration, you can earn this set, along with 11 other exclusive items. Here's a look a this set:
A Little Wow. As if Margo's fun background technique wasn't "wow" enough, I've added another pop to this card that gives it a little something extra – and if you aren't looking carefully, you might have missed it. To the back of the top and bottom of the sentiment band, I glued a piece of Whisper White 5/8″ Organza Ribbon. The ribbon has a satin band down the middle with translucent organza edges. I glued the satin down and let the organza peek out. It offers a soft, sweet element to this sentiment. What do you think? This picture gives you a closer look at the ribbon on this card:
Color Combination. More often than not, if I'm using Rose Red, then I'm pairing it with Perfect Plum – they just blend together perfectly. For this card, though, I wanted something a little different. When I reached for Pool Party, I knew this would be my color. The sweetness of the pale, aqua blue softens the rich tones of Rose Red. If you like this combination, too, please save this:
Stamp Sets: Avant Garden Papers: Pool Party, Whisper White, Thick Whisper White, Rose Red Inks: Rose Red, Pool Party, Archival Basic Black Accessories: 5/8″ Organza Ribbon, Owl Builder Punch, Stampin' Dimensionals
Thanks for stopping by today!
Brian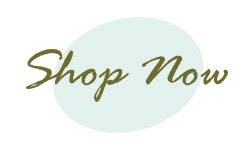 ---
It's Sale-a-Bration time! Between January 4 and March 31, you can earn exclusive Sale-a-Bration products with every $50 you spend on the products you already want. Does it get any better than that?!
To learn more about Sale-a-Bration and other ways you can win big during Sale-a-Bration, click here.