Have you ever wanted to be the star of a Stampin' Up! stamp set? While I've never formally earned the privilege, I'm pretty certain that my mug is featured in the Everyday Hero stamp set. 🙂 Perhaps that little body isn't mine, but that's definitely my pronounced jaw and my stylish, parted hair. I couldn't help but featured this dapper superhero on today's card for this week's Global Design Project (to CASE a project by Kylie Bertucci) and Freshly Made Sketches (a fun layout from Amy O'Neill). Here's my card:
And here are the banners for the challenges that inspired my card:
It's amazing how closely Kylie's project (from quite some time ago) mirrors this week's sketch from Freshly Made Sketches. I was inspired by Kylie's layout, the warmth of the colors she selected with the pops of red and the encouraging sentiment. Her card says, "You are amazing," while my card says, "You are incredible."
Tips, Tricks and Reminders
Everyday Hero. When it was released in the Occasions Catalog, I was certain I'd purchase Everyday Hero (how could I not buy the set that was obviously designed with my likeness), but I wasn't 100% sure how I'd use it. As I started playing with this new stamp set, though, I had a lot of fun. The superhero I created above was built with THREE different stamps – the combinations of superheros are endless. There are two bodies (one is standing and one is flying), two capes and two heads (one is male and one is female). This set is perfect for congratulatory cards and a perfect fit for Mother's Day and Father's Day. Who's your superhero? Can you see the number of ways to make this set perfect for them? What fun!
Cityscape. I love the cityscape featured in this stamp set – a collection of buildings you'd find in any superhero movie or cartoon. I centered the buildings along the 3″ wide panel of Basic Gray and again on the panel of Crumb Cake. Tarhe two lined up perfectly for an interesting look on this card. There are many ways to dress up these buildings to make them an integral, artistic part of a card, but the cityscape simply creates a visual base for the bright-and-cheery character.
A Super [Hero] Color Combination. I love the combination of Crumb Cake and Basic Gray – that combo pops up in my creations every once in a while, and I always love it. For this card, Crumb Cake and Basic Gray create the dark backdrop to showcase the incredible superhero. While I originally designed him with a Pacific Point cape and the card with a matching base, I switched to Real Red at last minute. Happy with that decision. 🙂 If you like this combination, too, please save this:
Stamp Sets: Everyday Hero Papers: Real Red, Basic Gray, Crumb Cake, Thick Whisper White Inks: Archival Basic Black, Pacific Point, Watercolor Pencils (Pacific Point, Real Red, Daffodil Delight, Early Espresso, Calypso Coral) Accessories: Stampin' Dimensionals
I hope you'll pop over to the Global Design Project site and to the Freshly Made Sketches site to see the cards by the design team members and to play along with this week's challenge.
Thanks for stopping by today!
Brian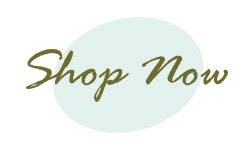 ---
Do you like FREE stamps? Between January 4 and March 31, you can earn exclusive Sale-a-Bration products with every $50 you spend on the products you already want. AND when you buy Stampin' Up!'s Starter Kit ($99 for $125 of your choice of product), you get TWO free stamp sets (also your choice). To learn more about Sale-a-Bration and other ways you can win big during Sale-a-Bration, click here.
New Sale-a-Bration Options. Did you see the new Sale-a-Bration items? Three new options were released yesterday. What fun! Please CLICK HERE to see those new items.