I love witty, and I love fun! While birthday cards can be buttoned-up and mature, they certainly shouldn't always be. Between friends, birthday cards offer a little jab at the recipient. If you like a little sarcasm and fun, then Birthday Wit is the stamp set for you. Here's my card that features this new stamp set:
Tips, Tricks and Reminders
Birthday Wit. Food is essential for life. I know that dietary restrictions and allergies are very serious for many people, but I think this sentiment pokes a little fun at those people who make a big fuss about food when they really don't need to – we've all been around "that person" – right? There are so many other great sentiments in this set – and they aren't all witty/funny. One even pokes a bit of fun at card makers. Here's a look at the new Birthday Wit stamp set:
Pick a Pattern Panels. If you've been following me since the release of Stampin' Up!'s 2017 Annual Catalog, then you know how much I love the fun pages in the Pick a Pattern Designer Series Paper. There are dinosaurs, woodland animals and mushrooms – what's not to love?! For this card, I picked two panels of Emerald Envy and Whisper White paper that look really great together. The panel that surrounds the sentiment makes a fun frame of little squares. Here's a look at the colors and patterns in the Pick a Pattern Designer Series Paper:
Bold Color Combination. My card design started with the Emerald Envy panels and an Emerald Envy card base. There was too much green, so I reached for Crumb Cake for a base that tones down the rest of the card. I love these three colors together – if you like this combination of Emerald Envy, Basic Black and Crumb Cake, please save this:
Stamp Sets: Birthday Wit  Papers:  Pick a Pattern Designer Series Paper, Crumb Cake, Basic Black, Whisper White  Inks: Archival Basic Black  Accessories: Stampin' Dimensionals
I love these panels of Emerald Envy Designer Series Paper. Witty and fun can still be beautiful.
Thanks for stopping by today!
Brian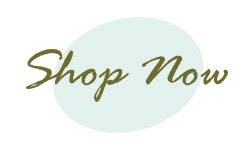 ---
My Favorite Things
Last weekend, I shared my favorite things from Stampin' Up!'s 2018 Occasions Catalog and 2018 Sale-a-Bration brochure. If you missed them, please take a peek – hoping my "picks" will help you decide which items you have to have from these new books – and there are a lot of things you need. 🙂
Join Me for a Spring Event in Atlanta!
In April, Stampin' Up! is hosting OnStage Local events for demonstrators all over the world. One of the local events will be local to me – here in Atlanta, Georgia! Along with some of my amazing team members, I'll be hosting a Spring stamping event the day before OnStage. This event – still unnamed and not-yet-fully-planned – will be Friday, April 7 at Cobb Galleria Centre. I'd love for you to join us!
Registration for the Spring Event will be open to a limited number of demonstrators – and the day will be FILLED with fun. I can promise some inspiring presentations, super-fun games, a high-quality swap and make-and-takes like nothing you've ever seen. The event will mirror the World Card Making Day events we've hosted the last five years.
If you'd like to see some of my write-ups about past events to gauge your excitement about this event, please click on one of the below links:
If you have participated in my events before, I'd LOVE for you to leave comments below about how much fun you had. I'd ALSO love for you to share this message with your friends and team members to encourage them to join us, too!
EMAIL ME HERE if you would like to be included on my emails as we fine-tune this fun event.