Easter is about new beginnings. Baby bunnies, baby chicks, flowers and butterflies are all symbols of Easter that also help to usher in Spring. The Global Design Project is hosting an Easter-theme challenge this week. I color-blocked soft colors behind a bold butterfly for today's nod to Easter. Here's my card:
And here's the banner for the challenge that inspired my card:
Tips, Tricks and Reminders
Stamp Sets. This card is really clean – lots of untouched space – but it's not as simple as it might seem. I used three stamp sets to create this soft, sweet Easter card – the bold butterfly is from Beautiful Day, the sentiment is from Hello Easter and the patterns on the wings of the butterfly are from the Marbled background set. Here's a look at Beautiful Day:

Here's a peek at the Hello Easter set (which I also featured on a fun card yesterday – you can see that card here):

And here's a look at the beautifully textured Marbled background set:

Building the Butterfly. As I mentioned, this butterfly is not simple. I stamped the Marbled background stamp three times on Thick Whisper White – in Blushing Bride, Soft Sky and Wisteria Wonder. I then stamped the butterfly in Archival Basic Black ink on each of the Marbled patterns. I snipped the entire butterfly from the butterfly on the Blushing Bride piece, snipped four center patterns from the butterfly on Wisteria Wonder and snipped the remaining six patterns from the butterfly on Soft Sky. I glued the Wisteria Wonder and Soft Sky pieces to the Blushing Bride butterfly – time consuming but worth every bit of the time. I glued the butterfly to solid panels of cardstock (adding no pattern) to make sure the soft patterns on the butterfly came through. The Soft Sky panel measures 3-1/2″ x 4-3/4″, and the Soft Sky panel measures 3-1/2″ x 3″.
Sweet Color Blocking. If soft pink, soft blue and soft purple don't scream "Easter," then no colors will. I love this combination of Blushing Bride, Soft Sky and Wisteria Wonder – they are grounded a bit by the thick black outline of the butterfly and the thick sentiment. If you like these colors, too, please save this:
Stamp Sets: Beautiful Day, Hello Easter, Marbled Papers: Blushing Bride, Soft Sky, Wisteria Wonder, Thick Whisper White Inks: Blushing Bride, Soft Sky, Wisteria Wonder, Archival Basic Black Accessories: Stampin' Dimensionals
I hope you'll pop over to the Global Design Project site to see the cards by the design team members and to play along with this week's challenge. I'd love to see your Easter-themed creations.
Thanks for stopping by today!
Brian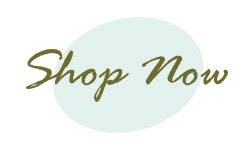 ---
SPRING PAPER & RIBBON SHARE. On Friday, I launched a product share with Spring-themed papers and ribbons. There's no better way to grab up a variety of papers and ribbons for your Spring projects. I'd LOVE for to join in – for more information, click here.
---
SPRING ONE-FOR-ONE CARD SWAP. I'm also kicking off a Spring one-for-one card swap. You can learn more here.
---
MAKE THE MOST OF SALE-A-BRATION
Are you looking for ways to maximize your Sale-a-Bration rewards before the end of Stampin' Up!'s big sales event? Click on the logo above (or click here) to make sure you're maximizing the benefits. I want you to earn big! <3
---
BECOME A ROYAL
Have you ever thought about being a demonstrator? Now is a GREAT time to become a Royal. Here's what you can get with your Starter Kit when you join during Sale-a-Bration:
With your $99 Starter Kit, you get $125 of product (your choice) with FREE SHIPPING.
During Sale-a-Bration, you earn 2 free stamp sets (your choice) at any price. That's a HUGE bonus!
You will save 20% on everything you buy straight out of the gate (with an opportunity to save more).
You have access to sneak peeks and early product releases.
You get to be a part of our incredible online community. <3
I love our group and would love to introduce you to them. This is such a great opportunity for you to join or re-join. If you have questions, please email me. I'm happy to set up a call to chat with you about this amazing opportunity. You can JOIN NOW or EMAIL ME.