Sale-a-Bration is the best time of the year at Stampin' Up!  With all the great products you can earn with every $50 purchase, Sale-a-Bration is a great time to buy new at the beginning (Sale-a-Bration rolled out along with the Occasions Catalog this year) and to stock up (on supplies you'll need after Sale-a-Bration is gone) at the end of the promotion.
Today is the last day of Sale-a-Bration, and I don't want you to miss out.  Here's a recap of the three primary ways you can win during Sale-a-Bration.
SHOP.  By now, you know that you earn one free, exclusive-to-Sale-a-Bration item with every $50 you spending during Sale-a-Bration, right? The products this year have been hugely popular – and you'll want to make sure you grab up any items you haven't yet earned because these are going away today.  Here's a review of the items from this year's event:

Stampin' Up!'s 2016 Sale-a-Bration brochure

(click on the image below to open in .pdf)

Stampin' Up!'s 2016 Sale-a-Bration addendum

(click on the image below to open in .pdf)
HOST.  There's so much more to "hosting" than you might initially think.  While most of my online customers don't place orders large enough to "host" or don't gather orders from others, the huge benefit is that you can earn an additional $25 of Stampin' Rewards for orders greater than $250.  If you stock up on a couple of bundles and some cardstock you'll need over the coming months, then you'll easily gather enough to earn that additional $25 in rewards.  Go get 'em!
JOIN.  I've gone on and on about the benefits of being a part of my stamping group.  InKing Royalty is a fun community of talented and fun-loving stampers who share inspiration and friendship each and every day.  We all enjoy a nice discount from Stampin' Up! – at least 20% on all purchases.  Nice!  Today is the last day to join my team by buying Stampin' Up!'s starter kit during the Sale-a-Bration promotion.  You get to choose $155 of product and only pay $99 (plus tax).  CLICK HERE TO JOIN MY TEAM NOW.
A Look Back at My Favorite Sale-a-Bration Products.  I thought it would be fun to take a stroll down memory lane as we say good-bye to this year's Sale-a-Bration products.  You can click on any of these projects to see the original post:
Botanicals for You and Perfectly Artistic Designer Series Paper
Honeycomb Happiness
Hello
What I Love
What I Love and Wildflower Fields Designer Series Paper
Flowering Fields
Pedal Pusher
Metallics Glitter Tape (sold out)

If you don't want to miss out, please place an order today.  Thanks for stopping by today!
Brian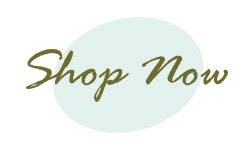 ---