There are several things you need to know today – so hopefully you are a daily visitor. Oh, the benefits of your dedication! I'm going to make sure you are well taken care of for tomorrow's catalog unveiling. Woo hoo!
TAKING CARE OF TODAY
For the past month, I've been sharing projects from Thoughtful Branches – the AMAZING, limited-time bundle that Stampin' Up! has offered in August. To read more about this incredible bundle, CLICK HERE. To enjoy a parade of all the projects I've made with this bundle, CLICK HERE.
UPDATE: Stampin' Up! announced this week that they will continue to sell the Beautiful Branches bundle while supplies last. Incidentally, once the current supply is out, it's gone forever and will not be included in future catalogs (there were rumors). You might still be able to add it to your order on September 1, but that's a risk I can't advise. 🙂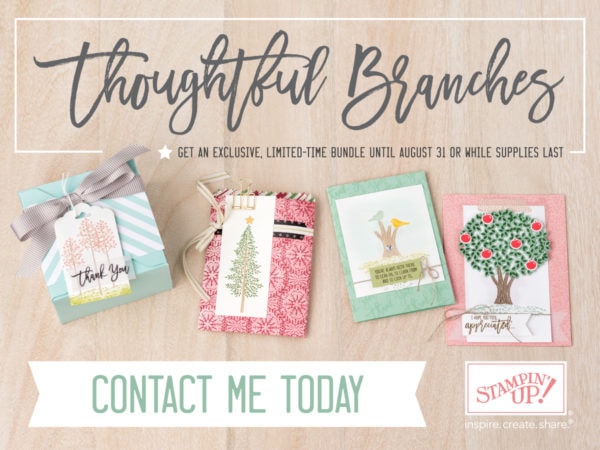 Since today is the last day to purchase this limited-time bundle, please act now. I did say "please." 🙂
PREPARING FOR TOMORROW
Tomorrow is the epic launch of Stampin' Up!'s 2016 Holiday Catalog. As a demonstrator, I've been able to shop from the catalog for the last month, so I've shared lots of projects with these new items. So that you can start tomorrow morning with your final list ready, I'm sharing some of my projects with these new items. I hope these help you to create your list!
You can click on any of these projects to read my original posts about each one:
Candy Cane Christmas – #142040 – p. 5
Hang Your Stocking Bundle – #143512 – p. 15
Jar of Cheer – #142161 – p. 25
Wonderful Year – #142158 – p. 28
Suite Seasons – #142209 – p. 43
Paisleys & Posies Bundle – #143515 – p. 46
Totally Trees – #142198 – p. 48
Cookie Cutter Halloween – #142255 – p. 53
I hope you enjoyed this little parade of products. If you have already seen them all, then I hope it was a fun walk down memory lane. If some are new to you, then I hope you go back and read about them. What fun!
Tonight – make your list and check it twice (do you like my whimsical Christmas reference?) so you are prepared to place your order tomorrow. I can't wait to see what you love most!
STARTING TOMORROW – SPECIAL OFFERS
Between September 1 and September 21, Stampin' Up! is offering a 25% discount on a handful of items from the 2016 Annual Catalog – the list of items on the Special Offers will change each week, and I'm excited to share the first week's list. Be sure to add these items to your Holiday Catalog order tomorrow. 🙂 Click on the picture below to download the list of items included in this offer:
That's about it! I hope this gives you exactly what you need to place your order tomorrow.
Thanks for stopping by today!
Brian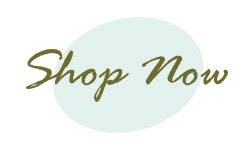 ---