I love to collect and use Stampin' Up!'s Designer Series Papers. What a great way to find inspiration for our projects! The colors and patterns pair perfectly with other products we love. On Sunday I shared a car that showcases three of the patterns in Stampin' Up!'s Twinkle Twinkle Designer Series Paper, a sweet pack of papers in Stampin' Up!'s 2018 Annual Catalog that coordinates with the Twinkle Twinkle Suite. I'm excited to share a bit more about the papers today.
I often pull my colors right from the Designer Series Papers as a starter. That's a huge benefit of our Designer Series Papers – they are designed with the amazing shades in our color families, so the pair perfectly with our cardstock, inks and accessories. Here's a look at the patterns and colors in the Twinkle Twinkle Designer Series Paper:
How adorable are these pages?! So many ways to showcase these patterns and colors. Like other packs of Designer Series Papers, the Twinkle Twinkle Designer Series Comes with 12 sheets – two each of six two-sided designs. This pack of papers includes Gray Granite, Night of Navy, Petal Pink, Pool Party, Soft Sea Foam and Whisper White. Such a beautiful, soft collection of colors!
Inspiration
Until I started pulling inspiration with Twinkle Twinkle Designer Series Paper, I didn't realize how often I have used this paper. It's wonderful! Here are six cards I've made with the pages from Twinkle Twinkle Designer Series Paper (you can click on the photo to read the original post about each project):
As you can see, there are so many ways to showcase these beautiful papers. Don't you agree? Today I'm going to share a couple more suggestions for pulling these colors right from the patterns in the Designer Series Paper.
Straight from the Papers
These colors are combined from the colors exclusively in this pack of Twinkle Twinkle Designer Series Paper:
Combined with Other Colors
By adding one other color to the shades in these colors, you can really transform the feel of the pages – or create all new combinations with inspiration from the paper. Here are some color combinations starters that feature two colors from this pack of papers and one color from outside the pack:
By limiting the colors you'll use in a project (or expanding the colors to those outside a pack of papers), you can really find some beautiful color combinations for our projects.
The Twinkle Twinkle Designer Series Paper is featured in the Twinkle Twinkle Suite of products in Stampin' Up!'s 2018 Annual Catalog. To see all of the items that are part of the suite, click on the image below:
I hope you find this helpful, I and I hope some of these combinations inspire you. Please save any (or all of these) to Pinterest for future reference. To follow me on Pinterest, please click here: follow me on Pinterest.
Thanks for stopping by today!
Brian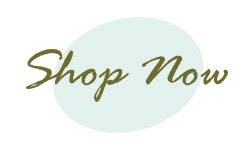 ---
New Sale-a-Bration Options
Last week, Stampin' Up! released a second round of amazing products you can choose for free with a $50 or $100 order. Be sure to check out these amazing, new options! ♥
---
Become a Royal
On Tuesday, I shared TEN reasons why you should consider joining my Stampin' Up! team – you can read more here. Sale-a-Bration offers the best opportunity to join my Stampin' Up! Team and become an InKing Royal. What's better than becoming a part of an active, fun, supportive group – and getting a discount on the products you already love?! If you'd like to learn more about the amazing join promotions during Sale-a-Bration, click on the graphic below:
If you are ready to join, click here. If you have questions or want to chat with me about the opportunity to be a part of our team, please email me.
---
Placing an order today? Of course you are! If you are placing an order for $150 or more, I want you to enjoy all of the Host Rewards you have earned. If your order is less than $150, I'd love for you please add this Host Code – Z3N3ZGFW – when prompted. Thank you!